Protect Sensitive Non-Classified Information
Achieving the Cybersecurity Maturity Model Certification is a new roadblock for DOD contractors and subcontractors to bid on future contracts that ensure the viability of business that serve the department of defense. Time is money and every week that passes eliminates the ability to bid on potentially lucrative contracts. However, careless handling of sensitive non classified information is no longer an option. Organizations in the defense industrial base (DIB) must demonstrate their capability.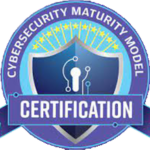 Contractors Must Be Certified By A C3PAO
Contractors are no longer able to demonstrate their ability to protect sensitive information on their own.  They must work with a CMMC Third Party Assessment Organization (C3PAO) to get compliant and be able to resume bidding on DOD contracts. Self-certifications are not allowed. Certificates are valid for 3 years in most cases. Working with a C3PAO is expensive.  Working with an auditor for a readiness assessment is a sensible first step.
Get Certified At The Appropriate Level
There are 5 levels of CMMC certification, all that carry a different level of privilege for handling of sensitive information.  At the lowest level contractors are certified to manage federal contract information, and at the highest-level contractors are certified to handle sensitive personal information in a domain that receives active persistent threats from malicious actors.  Make sure to understand the requirements of the contracts you are bidding on to obtain the correct level of certification.
Organizations Must Demonstrate Active Compliance
The CMMC certification is not a one and done snapshot.  Organizations serving the department of defense must be able to demonstrate active compliance with defined cybersecurity best practices.  Organizations must continue to properly handle and process sensitive non classified information on an ongoing basis.
How Do I Get Certified?
You must contact a CMMC third party assessor organization, who will conduct and audit of your cyber security infrastructure, networks, processes, and procedures. C3PAO's will work to help you remediate deficiencies and issue you a certification at a given compliance level.  NetTech Consultants can help prepare for your certification application with a CMMC readiness assessment.


NetTech Consultants is a Jacksonville Florida based certified CMMC auditor and managed services provider. We can prepare you for your application with a third-party assessor organization (C3PAO) for certification. NetTech serves as an outsourced provider of cybersecurity services to help your organization get and maintain compliance across a broad range of cybersecurity regulations, including the CMMC. NetTech helps local DOD contractors and subcontractors comply with the CMMC and get certified to bid on DOD contracts.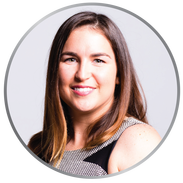 NetTech has been an excellent partner right from the onset. They provided as prompt quote with competitive pricing and have delivered on their promises. I know the team at NetTech has our back.
Kyla R.
Padgett Law Group
Start Your Journey To CMMC Compliance. Contact NetTech Today And Schedule Your Readiness Assessment.