About US
Mission Statement
To improve our client's business through the effective use of technology while creating a great work environment for our employees and best in class service for our customers.
About NetTech Consultants
NetTech Consultants, Inc is a Jacksonville FL based managed services provider. NetTech helps small and medium-sized businesses take control of their IT with managed IT services and managed information security. NetTech also helps application providers reduce costs and stabilize operations with managed cloud offerings. NetTech is known throughout the Jacksonville area for its IT expertise and friendly service that we bring to market through consulting serivces.
NetTech has been my IT contract provider for my entire 7 years with the USO and they are true professionals, true partners for our organization. I would highly recommend Ryan and his team.
– Greater Jacksonville USO
We never wait for others to solve our problems, we take active roles in improving our customer's businesses through technology by avoiding issues whether they be technical, communication, or perception related. We take ownership of our work and your success and will bias towards action. We strive to anticipate the needs of our customers and implement solutions to keep operations running smoothly.
Our staff approaches all situations with a positive outlook and intentions. We assume the best in everyone and remain humble and kind in all our interactions. We aren't afraid of failure and know that failure is the path to a superior solution. We embrace constructive criticism and constantly seek to improve our contributions.
NetTech Is:
Service Oriented
At NetTech we serve, not sell. We put our customer's needs first and treat them as respected business partners. Your problems are our problems, and we use all our available skills and resources to improve operations, reduce friction, enrich the lives of our customers through the use of technology.
NetTech seeks to streamline business processes using IT solutions to drive improvements and efficiencies in IT operations. We strive to proactively demonstrate value through innovative solutions that can make our customer's employees more productive and position us as a strategic partner in the marketplace.
We know that a successful business relationship starts and ends with communication. We offer 24/7 365 technical support and stay in communication with all of our clients. We provide flexible communication options with email and phone support, with superior remote IT support services in Jacksonville and beyond.
Meet Our Leadership Team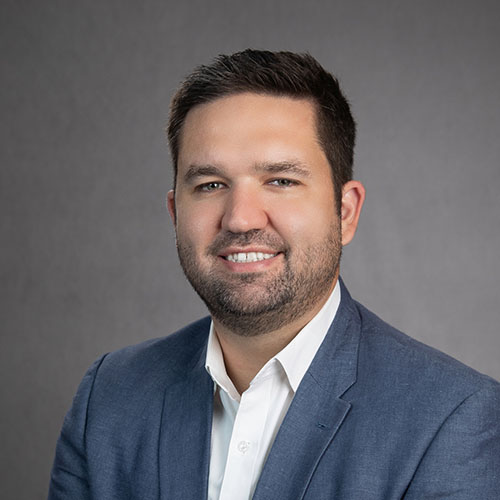 Ryan Drake – President
Ryan Drake devotes his time to advising businesses on their technology, IT support, cybersecurity, and compliance strategies utilizing his 15 years IT experience. Starting in software development at a young age he quickly learned that helping people was his true passion and found a great niche in fast, personable, and professional IT service.
Ryan started with NetTech in 2013 and since then has led consistent strategic business growth by modernizing operations before assuming responsibility for all facets of the business in early 2016 and continuing the trend. He holds several high-level industry certifications including the Certified Information Systems Security Professional (CISSP), and Cisco Certified Network Associate (CCNA).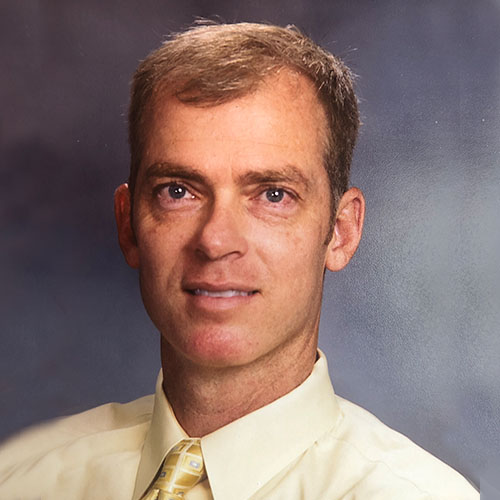 Marshall Skidmore – Vice President of Finance
Marshall is responsible for NetTech's human resources and accounting. He is the liaison between software and hardware vendors. While Marshall's background is in Business Administration, his focus is on customer service. He interacts with NetTech's technical team to help keep projects on schedule and on budget. Marshall has been in the IT industry since the mid-nineties and was a former owner of Datacom, a successful Jacksonville-based IT company. He is a long-time Jaguar fan and avid tennis player. When not in the office, he enjoys being on the golf course and traveling.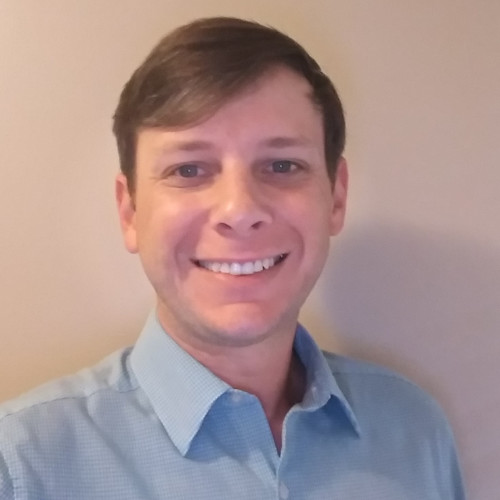 Daniel Kane Rich – Vice President of Operations
Daniel brings an eclectic business background to Enterprise Managed Services. His real-life, practical, and time-tested background enables Daniel to work with a client to develop a tailored service delivery model where service delivery workflow is the foundation for a proper and efficient optimization of technician productivity in an enterprise-level entity: resulting in reduced client expenditure, optimized service levels, and a motivated technical staff.
NetTech's Story
In January of 1995 NetTech Consultants, Inc. started business operations. A meager beginning soon led to one of the largest information technology (IT) companies in Jacksonville FL. NetTech began servicing many recognized local businesses along with regional banking giant, Barnett Bank; which was acquired by Nations Bank and eventually Bank of America. With personnel throughout the United States, NetTech continued to grow as responsibilities expanded through all corners of the country.
NetTech's core personnel have extensive backgrounds in both the traditional day-to-day software and hardware maintenance and real-life experience and background in disaster recovery, cloud-based implementation and services, remote monitoring, and help desk technology. To more efficiently manage these maintenance items we have incorporated a modern, well-equipped Help Desk with 24/7 support. And while corporate mission statements are often a bit lofty, NetTech's is simple: "Large enough to serve you, small enough to know you."
The team at NetTech has been indispensable for us. We're glad to have found them as a partner.
– Stephen P
Why NetTech?
NetTech Consultants, Inc provides 24/7 technical support services with a distributed team and expertise in small and medium business IT. NetTech has developed flexibility in offerings that allows us to provide custom IT solutions and packaged competitively priced managed service offerings for common use cases. Despite this growth and sophistication in our service offerings, we make maintaining our professional relationships a top priority. If you are looking for purposeful IT support with a personal touch, call today!
NetTech takes care of their customers. They're transparent in everything they do and they do a great job handling not only IT but relationships as well.
– Kevin D