Managed IT Support You Can Trust
%
Customer Satisfaction Rating
At NetTech Consultants, we actively listen to our customers. We include a feedback mechanism on every IT Support ticket that comes through our help desk and have maintained over a 97% customer satisfaction rating as reported by the stakeholders directly affected by our work. That's IT Support you can trust.
Minutes, Average Response Time
If you're currently working with an IT Support provider that's not up to par, you may be frustrated with the inability to even get someone on the phone or otherwise get a response to your inquiry. At NetTech Consultants, we've maintained 15 minutes or less response time for our customer help desk tickets, as tracked by our own internal systems.
Managed IT Support Capabilities
Learn more about how we can help your team members stay productive and get the support they need. Click each icon to learn more.
What Customers Say About Our Managed IT Support Services
"Great technicians, very knowledgeable couldn't ask for a better tech support than NetTech. Very appreciative of their work and support. Help-desk always helpful in getting me to the right tech that knows my system."

GW – August 2020
"NetTech has truly been a breath of fresh air, they are always responsive!"
KA – September 2020
"Super fast turnaround. Thank you! Very impressed with the service."

JW – August 2020
"Excellent service! thanks for timely response."

LZ – September 2020
Get Ready For The Future Of Work
In an increasingly digital world, companies that can leverage and manage today's technology are at a significant competitive advantage in the marketplace.  NetTech's team of technology consultants can help you implement and get the most out of Microsoft Office 365 cloud products.  Learn more about how you can store your documents in the cloud and access them seamlessly from any device.  Our consultants can advise you on how to leverage Office 365 to become more productive, more collaborative, and increase employee satisfaction.
Managed IT Support Content From The NetTech Blog
Browse some of our recent information technology thought leadership articles below or visit the blog.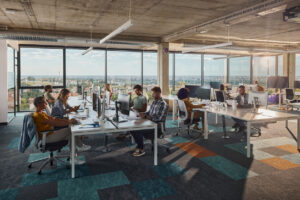 Every part of your IT system has a limited lifespan: a period of time during which it is genuinely useful and beneficial to your company. If you fail to keep up with the lifecycle of your hardware, you may quickly ...
Make the smart choice and moved to managed services and get access to a complete IT department. Avoid the hassles, difficulties, and cost inefficiencies of hiring catch-all generalists in-house.
Get access to a virtual CIO to guide your technology strategy and provide strategic leadership. Your dedicated consultant provides you with tactical guidance during quarterly technology planning reviews and during IT projects.  See our post on Virtual CIO benefits.
WHAT YOU'LL GET
WHEN YOU Choose NetTech As Your Managed IT Support Partner

READY TO Add MANAGED IT Support?
Fill out the form below and a member of our team will contact you.
"NetTech helps supplement our internal IT resources and keep our systems secure.  They were able to help patch security vulnerabilities, demonstrate compliance, and create more competitive responses in our due diligence packages and RFPs."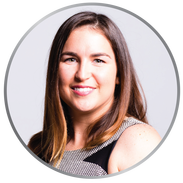 Director Of Compliance
Padgett Law Group