The Managed IT Partner You've Been Searching For
Are you shopping for fully managed IT services in Jacksonville Florida? Look no further than NetTech Consultants Inc.  Our team of technology experts has been providing managed IT services to Jacksonville-based organizations and SMBs for over 20 years.
We have a 97% customer satisfaction rate as reported by our own customers. NetTech serves organizations like hospitals, healthcare facilities, manufacturing companies, leasing companies, construction companies, and more with headcounts ranging from 10-500 employees.
NetTech takes care of their customers. They're transparent in everything they do and they do a great job handling not only IT but relationships as well.

- K.D.
Preview Our
Fully Managed IT Services
NetTech's managed IT service offerings provide a near-instant boost to your employee's productivity and happiness.  NetTech helps you create a technology infrastructure that supports your growth, and doesn't get in your way. Learn more about what you get when you partner with NetTech by clicking the items below.
Deploy Microsoft 365 (previously Office 365) in your organization.  NetTech can help you deploy and administer email, SharePoint, Office Apps, AD tenants, One Drive, and other components of Microsoft 365 deployment.  Contact us to learn more.
Grant access to our IT help desk for your employees.  Our help desk is open 24 hours a day, 7 days a week, 365 days a year.  
Get on-site support within 60 miles of the Jacksonville Florida area during regular business hours.  Our dispatchers send techs to anywhere in Duval County, St Augustine, and Gainesville.  
We believe in full transparency for our clients and every client we bring on is provided a customer support portal.  Get live feedback on the state of your organization's technology.  View open tickets, get status updates, and contact support directly through our customer support portal.
Easily manage customer support tickets through our ticket management system in your customer support portal. Your employees can view their open tickets, get status updates, or contact support directly from within the interface.
Technology isn't too valuable if no one in the company knows how to use it! We roll out a company knowledge base (KB) with documentation for your systems so your employees can find the answers they need in a self-service fashion.  This also helps ensure valuable knowledge survives as employees transition in and out of the organization.
At NetTech we are constantly monitoring your systems for suspicious access patterns, unexpected file modifications, and other indicators of compromise.  We keep a log of all system access and modifications and get alerted instantly when an issue arises for further investigation. 
Device patching and regular IT maintenance activities tend to slip through the cracks when managed internally.  Keeping your systems patched and up to date is one of the easiest ways to avoid a preventable cyber attack.  It also keeps your systems functioning optimally and reduces IT support incidents caused by outdated software.
As organizations grow in size, it starts to feel like employees are always transitioning in or out.  With this cycling comes the need to provide access, procure hardware, grant permissions, and other activities related to hiring and termination.  At NetTech Consultants, we have refined processes for onboarding and offboarding employees and taking care of the associated tech tasks.
With a large number of devices creeping into your organization, that becomes a higher number of attack vectors for hackers to exploit.  We use commercial-grade antivirus with regularly conducted scans to keep your devices free of trojans, worms, viruses, ransomware, malware, and other manners of infectious computer programs.
Cut down on the number of spam emails coming through and reduce the chances of a successful social engineering phishing attack with our managed email filtering and spam protection.
Rest assured knowing your business continuity plan is in place.  NetTech Consultants provides managed backups of up to 1TB of data per employee and helps you conduct regular disaster recovery capability verification. We maintain geographically distributed backups to maximize the chances of a successful recovery.
For customers with high-security needs, we ensure important devices, such as mobile phones, are encrypted to prevent compromise in the event of loss or theft.  We use BitLocker encryption.
NetTech offers industry standard service level agreements for system uptime, ticket response times, and other facets of technology performance.  
When you partner with NetTech Consultants as a managed IT services client you get access to our IT consulting capabilities for your next technology project.  As a managed services provider we will have intimate knowledge of your systems and technology and can provide better recommendations and better outcomes than a one-off IT consulting engagement.
IT infrastructure and systems have a useful lifespan.  Periodic refreshes of IT infrastructure and application modernization efforts are a necessity in today's fast-changing business climate.  We help organizations develop technology roadmaps to plan for growth, keep your organization performing at a high level, and right-size costs.
IT procurement can become a significant challenge as organizations grow in size. NetTech has relationships with major technology suppliers, with access to bulk purchasing discounts not available to the open market.  Save money and avoid potential frustration associated with IT procurement when you partner with NetTech Consultants.
All our managed IT service clients come with access to a virtual CIO baked into the service offering.  Get a virtual chief information officer to help guide the technology strategy and purchasing plans for your organization.
Reach Your Business Goals With NetTech's Monthly Managed IT Plans
Are you looking for predictable pricing and predictable results when it comes to your IT provider?  NetTech consultants offer scalable pricing based on the size of your company and a comprehensive IT solution to help you reach your business goals.  NetTech is one of the leading managed service providers in Jacksonville and our customers report a 97% satisfaction rating and 15-minute response times as tracked in our ticket management system.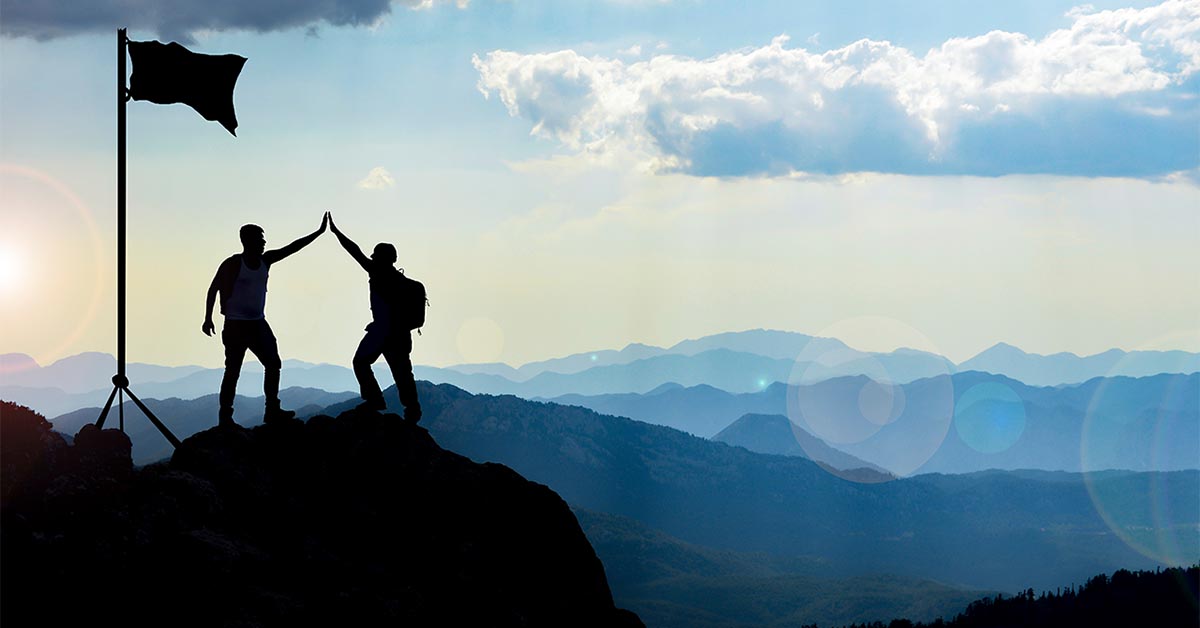 Frequently Asked Questions
Below are some of the frequently asked questions we get about our Managed IT Service plans.
Our managed IT plans are very affordable relative to the value provided.  Organizations that outsource their IT support to an MSP often save 25-75% of the cost of hiring an equivalent in-house team and experience an increase in service quality.  Pricing ranges from $150-$250 per active user per month, plus any applicable project fees and hardware.
NetTech focuses primarily on Microsoft-based solutions.  Exceptions can be made for higher volume organizations.  Contact us to see if you qualify.
IT Consulting and IT projects are only available to our customers as part of a managed IT plan.  We do not do small projects and one-off work without a managed services agreement in place.
The managed services model takes a proactive rather than reactive approach to managing IT.  Regular patching and maintenance of IT hardware, network monitoring, and proactive procurement are hallmarks of the managed services model.  This approach is a necessity for growing mid-sized organizations that can't afford system outages, cyber breaches, and other problems that can bring an organization to a grinding halt for days or longer.
Buyer Resources To Help You Make The Right Decision
Choosing an IT partner is a long-term decision that shouldn't be taken lightly.  Many of our customers have been with us for more than 5 years.  Information Technology is a part of your core business. Check out some of these buyer resources for more information on choosing a managed IT partner for your small business.
Learn More About Our Managed IT Services Today
"I cannot recommend this company or shine their collective halos enough. If you're looking for a fantastic, responsive, and proactive IT company, look no further. No, really.
I came form a larger company than the one I am now with. I realized the IT issues we were experiencing were not common, and the IT company we were using was not very responsive. I started getting quotes from multiple larger companies, but NetTech's proposal presentation blew me away from the first word (Ryan and Danny are awesome with a capital AWESOME). Their attention to detail, active listening, in-depth knowledge, no-fluff sales proposal, personalized touches, and epic personalities won me over... and their pricing is amazing considering all they have already done and are currently doing for us.
Their team's proactive approach to searching for and finding our key network issues, listening to our concerns, and finding the best hardware to stop our reoccurring problems was more than I could have ever hoped for. We're experiencing less down time, more stability, and a more streamlined network than ever before. And the projects they are currently working on for us are efficiently and effectively being worked on to make things even better for us in the future.
The service desk is always incredibly helpful. Even my low priority help tickets are done in a matter of minutes. Everyone is kind, courteous, incredibly knowledgeable, and they really listen to get to the heart of what the issue is, not just what the user is experiencing (Nate, Ryan, Dustin, Daniel...... true professionals in every sense of the word).
If you're needing a new IT company, this one is it. (Seriously... stop looking. Do not pass go, and do not collect the proverbial $200. Call them NOW.)"
- Sarah M. via Google Review
Fill out the form below and a member of our team will contact you.