Get Ready For The Future Of Work
Is your remote team struggling to collaborate effectively? The pandemic has greatly accelerated the number of remote employees and the need for digital transformation. Implementing cloud solutions with Office 365 and moving your server infrastructure to Microsoft Azure can lead to a huge boost in productivity as your organization becomes more integrated and more collaborative.
Cloud Services You Can Trust
%
Customer Satisfaction Rate
At NetTech Consultants, we actively listen to our customers. We include a feedback mechanism on every cloud support ticket that comes through our help desk and have maintained over a 97% customer satisfaction rate as reported by the end users directly affected by our work. That's support you can trust.
Minutes Average Response Time
If your currently working with a cloud services provider that's not up to par you may be frustrated with the inability to even get someone on the phone or otherwise get a response your inquiry. At NetTech consultants we've maintained a 15 minutes or less response time to customer help desk tickets as tracked by our own internal systems.
What Customers Say About Our Cloud Services
"Great technicians, very knowledgeable couldn't ask for a better tech support than NetTech. Very appreciative of their work and support. Help-desk always helpful in getting me to the right tech that knows my system."
"Super fast turnaround. Thank you! Very impressed with the service."
"NetTech has truly been a breath of fresh air, they are always responsive!"
Enterprise Capability, Small Business Care
At NetTech Consultants, Inc. we provide ongoing training to enhance the abilities of our team and we also invest in the development of our team. We employ skilled specialists from diverse backgrounds to ensure you benefit from our collective skill set and technology experience. NetTech Consultant's cloud architects and support personnel have experience supporting Jacksonville companies ranging from 10 person SMBs to 500+ person hospitals and enterprises. Our cloud advisors can put together a solution that meets the needs of your companies individual circumstances.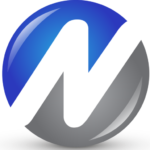 Contact Us Today To Discuss Your Cloud Computing Management Needs