Modernize Your Law Firm
Law these days can be a challenging field with a demanding work schedule for all parties involved.  Successful law firms are leveraging technology to create efficiency in the workplace to help avoid burnout and improve the collaborative nature of servicing clients while maintaining a high case load.  NetTech Consultants helps modernize the legal workplace with cloud solutions and managed services.  Increase your competitive position in the marketplace and start to move up market by streamlining your internal workflows with cloud technology.
"NetTech helps supplement our internal IT resources and keep our systems secure.  They were able to help patch security vulnerabilities, demonstrate compliance, and create more competitive responses in our due diligence packages and RFPs."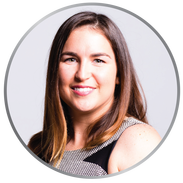 Director Of Compliance
Padgett Law Group
Jacksonville Legal IT Services
Legal Cloud Solutions
Meeting the demands of clients whose livelihood may be on the line is a 24/7 job.  The old way of connecting to a VPN from a stone-age laptop just isn't going to cut it anymore.  Employees need to be able to access documents and work on client deliverables seamlessly and quickly between multiple computing devices.  NetTech helps implement and get the most out of Microsoft Office 365 cloud so your law firm can become more integrated and more productive.
Legal Managed IT Services
It easy for technical complexity to explode in a medium-sized business.  When technical complexity is introduced, it's easy to let things like keep servers updated, applications updated, anti-virus update to date, and other such tasks.  These seemingly harmless lapses create some of the most preventable attack vectors for hackers and other malicious actors to exploit.  Outsource the management of patching, updates, and maintenance for your law firm to our experienced and reliable technicians.
Legal IT Support
When's the last time your IT guy took a sick day or vacation that didn't cause some sort of disruption from their absence.  A lot of law firms are just one broken leg or illness from their IT guy (or gal) away from a grinding halt to internal operations.  When no one knows how to reset the passwords or provide access to systems, it's a big problem.  By the time you realize it's an issue, it's expensive and painful to resolve, and the problem never gets solved fast enough.  This can result in fines and reputational damage.  Extend the safety net for your law firm by keeping IT support capacity in reserve when you partner with NetTech.  Our 24/7 help desk services will keep your operations running smoothly.
Legal Cyber Security
Most companies go out of business within 6 months after a cyber attack.  Even fortune 500 companies with some of the brightest minds in cybersecurity experience breaches and they are prepared and know how to handle the impacts of one.  If you're caught with your pants down during a breach, chances are your law firm is going to become another statistic. The best way to handle a breach is to prevent one by following industry-standard best practices and hardening your IT infrastructure.  Hackers will always have the upper hand, and it's important to have a business continuity plan in place along with incident response resources should you experience an attack.  NetTech consultants can help you defend against and plan for how to handle a cybersecurity incident.
Litigation Technical Services
Litigation for a key case can carry an additional burden to a firm.  We help law firms stand up emergency war rooms for staff to help them collaborate more effectively when a key deadline looms on the horizon.  These all-hands-on-deck situations where technical downtime can destroy morale, and chances of winning, are a perfect time to enlist the help of an outsourced IT provider.  Contact NetTech for litigation technical services in Jacksonville Fl.