According to Zippia, there are over 62, 342 Chief Information Officers (CIOs) presently employed in the U.S. In a time where almost all businesses, from startups to enterprises, increasingly rely on IT for success, the role of a Chief Information Officer (CIO) is critical. CIOs play a critical role in bridging an organization's business objectives and IT resources, ensuring they are aligned. But what about virtual CIO?
Experienced CIOs are very expensive, putting them out of reach of startups and small to medium businesses. That leaves them with only three options:
A member of the IT department or the organization's business side tries to act as the bridge.
They hire consultants when the need arises to act as CIOs.
They contract Virtual CIOs.
The first and second options both have drawbacks. In the first scenario, you have a big experience gap and inadequate strategic planning. In the second case, you do not have enough continuity with your CIO. Finally, in the 3rd case, you get both the experience and the ongoing continuity of working with the same vCIO, making it the best option for SMBs.
What is a Virtual CIO (vCIO)?
A virtual CIO is an individual that serves as an organization's CIO. They have the same functions and responsibilities as CIOs, but the roles differ in several ways. Unlike CIOs, vCIOs are not employed by the organization. They are contractors and could have more than one client.
As an employee of the organization, the CIO understands everything about it, from the leadership dynamics to the decision-making process and culture. The vCIO doesn't necessarily understand these things to the same level as a CIO. However, they bring in a new objective and unbiased perspective.
A vCIO is also cheaper than a CIO, who is usually salaried and has benefits. In fact, they are an attractive option for startups and small to medium businesses.
NetTech Consultants, Inc. offers Jacksonville SMBs a comprehensive suite of Managed IT Services, including access to a virtual CIO. When you sign up for a managed IT contract with NetTech, the vCIO comes with an outsourced IT team. They can help ensure your organization's strategic objectives are aligned with your IT resources and technology strategies.
How a Virtual CIO Can Help You
If you do not have the resources or immediate need to hire a full-time CIO, a vCIO can handle their functions just as well, if not better. Working with an experienced vCIO can benefit your organization in the following ways:
More Effective IT Purchasing and Budgeting
Without aligning the business strategy and IT, an organization may invest too many resources in IT without seeing any progress or solving business challenges. The alignment the vCIO brings saves the organization money by improving efficiency. Each investment they make will be data- and goal-driven.
Another area in which vCIOs help to cut costs is in the selection and procurement of solutions. With their experience, they can create a cost-effective technology stack to help SMBs reach their business goals within their budget. They are experienced and have the expertise to steer projects to the right outcomes, helping you avoid losses associated with failed projects.
Virtual CIOs inform the organizations they work for of new technology, services, and products that will benefit their business in the future. This helps organizations plan for new innovations in their future budget. Furthermore, vCIOs conduct life cycle budgeting. This allows you to develop long-term plans for replacements, upgrades, or repairs, which helps with budgeting.
Better Planning for New Technology Adoption and Strategic Direction
Wherever you want your business to be in the short- or long-term, the virtual CIO can help develop a strategic map of current, and future technology needs to help you meet the goals.
Keeping tabs on the future of IT can be challenging as it almost completely reinvents itself after a few years. A vCIO can study IT trends and help you leverage the best trends, technology, services, as well as products to benefit your strategic objectives. It gives you an advantage over your competition.
If you are considering adopting new technology, the vCIO helps you consider all factors. This includes expenses, the scope of work, infrastructure, downtime, etc. They can also help you determine the value of adopting new technology to maximize ROI and prevent future losses.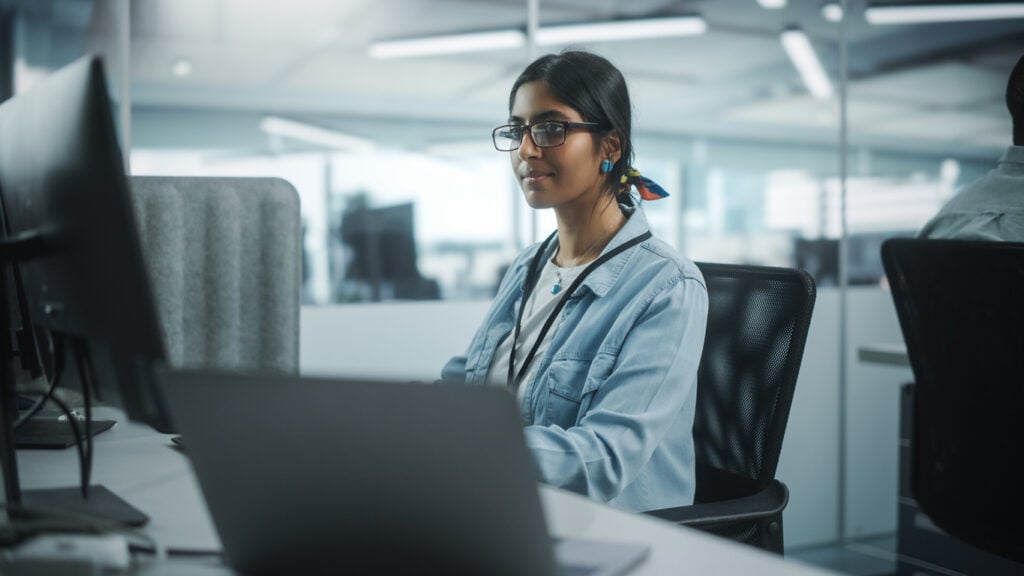 Advise You on IT Processes and Policies for Effective Operations
VCIOs are familiar with a wide range of IT technology, platforms, processes, and policies. They can use this knowledge to help you decide the best one for your organization to improve business results.
Because they bring in a fresh, unbiased perspective, vCIOs can be the solution to IT problems or issues that you have a hard time solving. They can provide a more effective solution as their recommendations are based on the bigger picture. They see things from outside your organization.
A virtual CIO can educate you on topics ranging from security, compliance, new technologies, new IT processes and policies, etc. – in layperson's terms, to keep you aware of trends. They can also inform you how new technology, product, or service will benefit you. This way you can make informed decisions before including them in your next budget.
Organizations' decision-makers may not be technical, so the vCIO breaks it down in non-technical language, helping them make better-informed decisions.
Understand Compliance Requirements and Industry Regulations
IT is complex, and there are several compliance headaches that you need to address. The regulations and requirements from external entities keep increasing. It can be challenging to ensure compliance with industry regulations and requirements.
Compliance allows organizations to improve business processes, gain customer trust, minimize the risk of threats, and avoid legal problems such as lawsuits and fines. Regrettably, the regulations and requirements from external entities keep increasing, which can be difficult to ensure compliance with industry regulations and requirements.
A vCIO stays updated on the existing policies and upcoming changes, ensuring an organization remains within the regulations and requirements. They also educate employees to ensure everyone is playing their part.
Help Secure Your Business from Threats
A vCIO has wide-ranging experience, having worked across various organizations and sectors. This makes them better equipped to accurately assess business threats you face now, which could affect you in the future. They then develop plans to minimize the risk of the threat occurring and devise contingency plans to deal with their occurrence.
How well you react to business threats determines how much they will affect you and how long you will take to bounce back. And because planning for the unexpected can be challenging without technical expertise, a virtual CIO is invaluable.
Help You Manage Your Risk Regarding Compliance and Cybersecurity
A vCIO can help you minimize compliance and cybersecurity risks and devise a plan to reduce downtime and revenue losses. As mentioned, being incompliant can lead to fines, loss of customer trust, and legal problems that could have long-term effects, such as lawsuits.
Even if you do not have large data sets, you are still at risk. Cybercriminals treat SMBs as low-hanging fruit because most of them have small data sets, so they do not implement good security measures. A vCIO can help you secure and monitor your systems, regardless of your data size. They anticipate any security threats and take action to prevent damaging data breaches.
Support Strategic Vendor Relationships
Many SMBs have several IT vendors, and as they grow, it gets more difficult to manage them without a vCIO. A virtual CIO manages these vendor relationships and ensures it is the most efficient option. They compare the pricing and quality of different vendors, ensuring you are getting the best deal.
vCIOs also assess future needs and ensure the organizations they work for have a strategic plan for current and prospective vendors. This helps organizations with budgeting and ensures business and productivity continuity.
How Much Does a Virtual CIO Cost?
The cost of a vCIO is usually included in the fee you pay for managed IT support plans. This depends on the size of your company, the services you want, and several other factors. Companies with 250 employees or less can save up to 90% of the cost of hiring their own internal IT team and get comparable service quality by outsourcing their IT functions to NetTech.
Hire a vCIO Today!
As organizations increasingly rely on IT for success, startups and small to medium businesses without the resources to hire an in-house CIO can use vCIOs. Virtual CIOs allow them to compete on the same level as larger enterprises by maximizing the value of IT.
VCIOs also handle the same functions and responsibilities as a CIO at a lower cost. They help organizations align their business objectives with IT, remain compliant, and reduce cybersecurity risks, among other benefits. They are not as costly as CIOs, and the services of a vCIO are usually bundled together with managed IT services.
An MSP partner can offer vCIO services and help you align your business objectives and IT to achieve organizational goals at a low cost. At NetTech Consultants, Inc., we pride ourselves in our ability to help your SMB integrate technology across all business functions and units to meet core objectives. We can help you maximize the value of your IT.
Contact us to learn more about our virtual CIO solutions.