For the past thirty or so years, many industries, especially in healthcare, have undergone a digital transformation. Today's typical healthcare facility runs on a variety of hardware, software, complex networks, and cloud-based systems that are all required to work seamlessly in sync for its day-to-day operations.
These operations mostly revolve around record-keeping of patient's information, analytics, backups, insurance claims, radiological images, and office documents.
The Digital Systems in a Healthcare Facility
This digital migration has led to the rise of various digital systems within a healthcare facility. These range from Electronic Medical Record (EMR) to Practice Management Software (PMS), Master Patient Index (MPI), Remote Patient Monitoring (RPM), Clinical Decision Support (CDS), and Laboratory Information System (LIS), to mention a few.
Planned and Unplanned Outages in a Healthcare Facility
As a result, many healthcare facilities hold planned outages and downtimes to upgrade and update these systems as a frequent maintenance feature. However, unplanned outages and downtimes are a headache many IT departments in healthcare facilities have to grapple with. A failure in one of these systems or their supporting infrastructure can lead to a ripple effect that can severely impact operations throughout the entire health center.
The costs for downtimes can be mind-boggling throughout all sectors of the economy and especially in healthcare. A study by the Ponemon Institute in 2016 estimates that the average cost of an outage is $7900 every minute.
For a healthcare facility, this is before HIPAA violations and revenue losses are included. The cost has risen since 2016, with a significant increase in the dependence of the healthcare sector on data.
What are the Leading Causes of Downtime and Outages
There are several causes of system outages within the health sector and any other industry. Some of the causes of these outages are preventable and within the reach of the health facility. On the other hand, others are caused by forces beyond our control and can only be mitigated via prior planning. These include:
1. Loss of Power
Planning for a power outage is one of the most important considerations any healthcare facility must make. Without a kick-in generator, a power outage can wipe out all the digital systems within a hospital. A power failure may signal the beginning of a never-ending downtime whose losses will be felt long after the lights get back on.
2. Poor Network Connectivity
A poor, unstable, or compromised network can lead to a severe system outage or downtime. For example, a poor network connection can cut off all systems that depend on the cloud for operations, wipe out backups, and restrict access to SAAS software, while an unsafe network can easily be compromised, leading to patient data access, which is one of the most common HIPAA violations.
3. Natural Disasters and Terrible Weather
Digital healthcare systems will always be at the mercy of Mother Nature for the foreseeable future. Furthermore, terrible weather and natural disasters can compromise the power supply and network connectivity, leading to downtimes and outages. Here in Florida, Hurricane Dorian caused power outages that dealt a heavy blow to hospital systems in the area around Jacksonville.
4. Cybersecurity
The number of system outages that cybersecurity has caused has increased significantly over the years. In fact, the Ponemon study shows that cybercrime rose from causing two percent of all outages and downtimes in 2010 to 18% in 2013 to 22% in their most recent study in 2016. The breaches can either be internal or external. Moreover, Cybersecurity also makes centralizing your document repository for efficient remote work a challenge.
5. Human Error
In addition, human error and malice are the single largest causes of system outages and downtimes. The outages are usually million-dollar mistakes made by employees or their supervisors and end up causing irreparable damage. According to HIPAA Journal, employees stole 9000 patient records from a Florida hospital back in 2015 due to negligence. Any business must have strict IT policies to reduce the chances of error.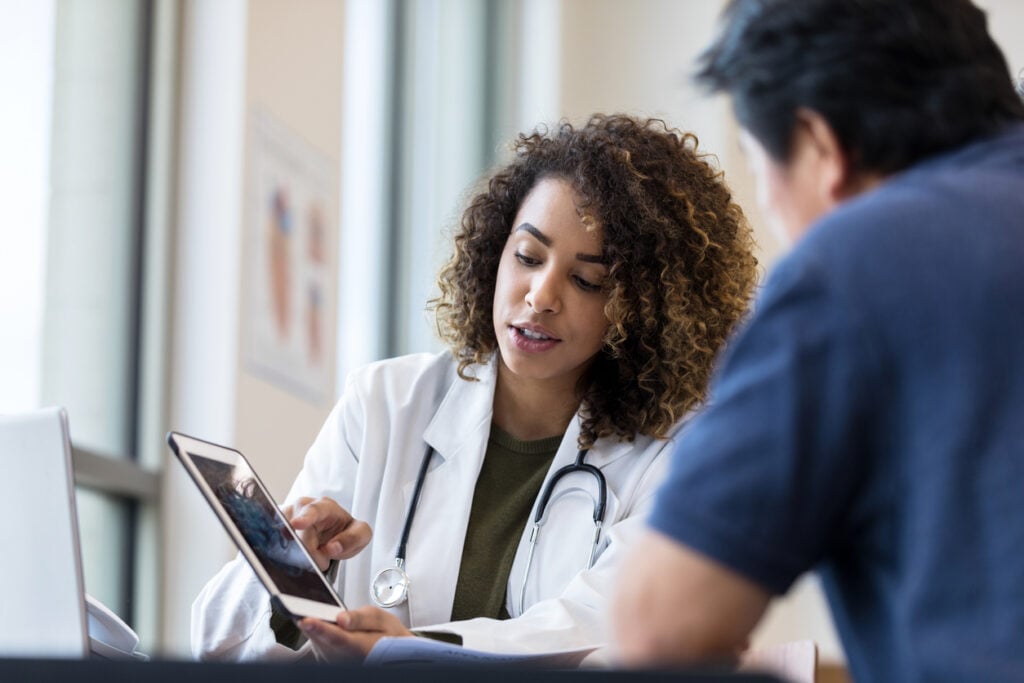 How Frequently Do Downtime and Outages Occur
Any healthcare facility must have experienced downtime or outage at least once in its existence. A recent poll shows that a significant number of healthcare facilities experience downtimes once every twenty-four months.
After manufacturing, healthcare is the second most likely industry to suffer losses from unplanned downtimes and outages.
Some of the real losses that arise from unplanned downtimes and outages include:
1. Direct Loss of Revenue
Unplanned downtimes cause many health facilities an average of $208,600 in immediate lost revenue. Most of the revenue streams in today's hospitals are directly linked to digital systems.
At the time of the outage, the business cannot continue its operations at its full capacity. A hospital has to stop admitting new patients, writing new prescriptions, giving consultations, and is at times forced to transfer patients in its ICU and HDU to other hospitals.
At the time of downtime, the business shifts its focus from generating income to identifying, diagnosing, and mitigating the failure. This deals a huge blow to the revenue of a business.
You can calculate the revenue your business may lose during an outage in advance using the formula:
Lost Revenue = Revenue/hr X downtime (hrs) X uptime(%)
Loss in Productivity
A system failure is most likely to demoralize your employees, make them stressed and less productive in what is left of their day to day activities.
Your hospital or company will still have to pay most of your unproductive workforce during the downtime to avoid a high turnover rate and retraining costs. This is especially true for competitive positions in the healthcare industry with high demand in the market.
Moreover, doctors who work under strict guidelines and regulations may refuse to perform procedures without the necessary systems in place.
Downtimes, on average, cost health facilities $138,200 in end-user productivity. To calculate in advance how much you will use in productivity, use the formula.
Lost Productivity = Employee Salary/hr. x Utilization % x Number of employees (with same Utilization %)
2. Recovery Costs
After the nightmare that is a system downtime, getting back to form for a company or health facility can be an expensive ideal.
The entire system has to be fixed or replaced if compromised beyond repair. Getting a new system for a hospital is significantly costly. Moreover, there is the cost of firing or reprimanding those responsible for the outage that also comes with hiring costs.
After downtime, most hospitals and industries require system audits and a marketing campaign to restore the public's faith in the company.
To calculate in advance some of the recovery costs that may arise from a system outage or downtime, you can use the formula.
Recovery Costs are accrued while fixing the issue. These include but aren't limited to: Repair services, lost data recovery, part replacements, etc.
Intangible Costs are costs that result when downtime has damaged a company's reputation or brand.
3. Brand and Reputation Damage
A system outage can tarnish the reputation that a company or health facility has spent building for decades in just a few days or weeks.
There is no formula for calculating the value a company loses by tarnishing its reputation, but losing your loyal customers' trust is the most costly mistake a company can make.
Regaining your community's trust, loyalty, and even new customers will be an uphill task that requires a lot of time and money in terms of marketing and lead generation.
 4. Loss or Compromise of Data
Loss of data from your systems is one of the most costly setbacks of a system collapse. Companies are only guaranteed to gaining back 30% of lost data without proper backup systems.
Losing data is, however, child's play compared to the compromise of patient data. Downtime or outage that compromises and shares patient's records is a serious offense that goes against HIPAA guidelines on privacy. Fines that arise from compromising patient's privacy can be as high as $50,000 for each occurrence.
According to Healthcare Dive, A Children's Medical Center was fined $3.2 million in 2017 for negligence and failure of putting enough protections around their patient's data to prevent compromise.
5. Violating SLA Agreements
Outages and downtimes in healthcare can lead to blatant violations of Service Level Agreements. Most healthcare procedures run on strict service level agreements pertaining to the quality and quantity of care.
A system's collapse due to downtime or outage can force the hospital or healthcare facility to violate its service level agreement. This can lead to lawsuits and fines at significant costs to the health facility. Furthermore, a health facility may be forced to transfer its patients to another facility in order not to violate the SLA agreement, which is also expensive.
6. Client Safety
The most crucial loss that may arise from an outage or system collapse is the loss or endangerment of human life. Without records and sufficient backups, the day to day running of a health facility can put several lives in danger.
For example, a nurse without proper records can give a dose of glyburide to a patient who is allergic to sulfur hence causing an allergic response. Running a health facility, even with manual records with most of its systems down, significantly increases the chances of error.
The Key Take-Away
A system failure can be very costly for any business. To prevent and mitigate system failures from getting out of hand, a significant investment has to be made. One of these investments is outsourcing your system management to experts who have spent years fixing and running systems.
If interested in outsourcing some of your systems to an expert, NetTech is the place for you. We have spent the last few years creating the best systems resistant to failure, error, and even cybercrime. For more information, contact us today and let us be part of our story.