As a business owner, you have a central role in your organization's daily operations (including IT policies) to enhance its stability and growth. You create a vision, set goals, and define expansion opportunities. You also hire employees, partner with product suppliers and service vendors, and develop ties with customers.
These relationships are vital and rewarding, but they expose your business to a variety of risks. You face some level of liability every day. It's critical to create policies and put them in writing to eliminate the possibility of detrimental events. 
What Are Policies?
Policies are guidelines that describe how an organization plans to tackle various eventualities. They communicate the vision and values of a business and inform workers what to do in certain circumstances.
Formal policies instruct employees on how to conduct themselves at work right from the onboarding stage. The staff can tackle problems proactively without a need for micromanaging. Policies smoothen business operations and save time and stress for management.
Relevant IT Policies for Your Company
IT audits find many businesses having ineffective, outdated, or no IT-related policies at all. The reason is usually the lack of a team dedicated to developing and enhancing procedures.
The right policies for your business depend on your industry and practice. If you run a small or medium-sized healthcare business, below are some IT-related policies that you should have in writing.
Bring Your Own Device (BYOD) Policy
It's usual to find employees using personal electronic devices like smartphones and laptops in modern workplaces. Organizations allow this practice for reasons like cutting costs and the convenience it brings to the staff. Sometimes, workers take corporate tasks home and handle them on their computers.
While this routine benefits your company, it can lead to cybersecurity and legal compliance concerns. Typically, a personal mobile device may not have sufficient protection against cyber threats. Hackers might access sensitive information or intercept data during transmission.
You might also break the labor laws unconsciously. The Department of Labor prohibits employing a worker for more than 40 hours per week unless you're paying for overtime. Employees using personal devices after official hours could exceed this limit without your knowledge and get your business in trouble.
How a BYOD Policy Can Help
A well-crafted BYOD policy can define the minimum security requirements for an employee's device to qualify for official assignments. You can require all employees intending to use their laptops or smartphones for business tasks to present them to your IT for security upgrades. The policy can also prohibit the use of personal devices for business-related activities off the clock.
Your BYOD policy doesn't have to be intricate. It should only focus on the things that employees can or cannot do using their devices. You can develop your BYOD policy based on these samples.
Remote Workers Policy
Nowadays, a fine line separates corporate workplaces from home stations. Technologies like video conferencing have enabled workers to collaborate and achieve their roles in organizations remotely.
Remote work arrangements can be temporary or permanent. A remote work policy outlines when and how staff in an organization can work from locations other than the official business premises. If you are considering transferring your employees to teleworking, create a remote working policy first.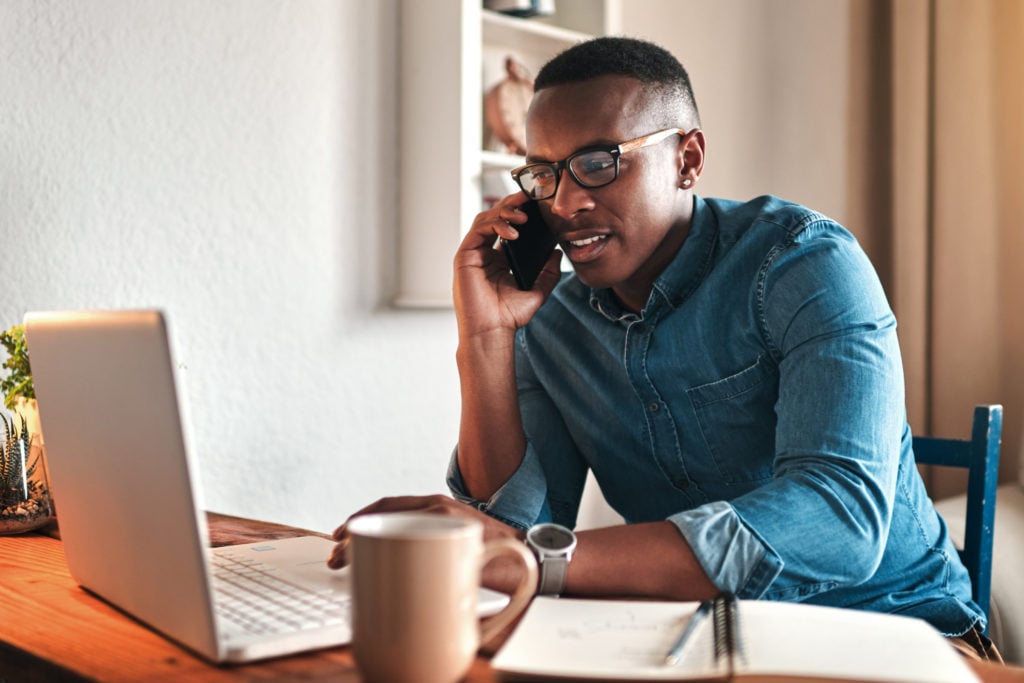 Importance of Remote Workers Policy
Teleworking is not suitable for all tasks. Therefore, some workers can work from remote locations while others have to be on site. IT challenges may arise in remote workplaces, like security breaches due to the use of home internet connections and devices. Workers can also get distracted when working from unregulated worksites.
Ensure your remote work policy outlines who is eligible for teleworking and who manages such staff. The terms should be fair for all employees to prevent discrimination allegations. To ensure productivity, indicate the working hours or the expected output for workers.
Highlight your company's cybersecurity requirements. You can demand every remote worker to use company laptops or upgrade their devices to a certain level of protection. You can also direct employees to use your virtual private network (VPN) when accessing corporate systems.
While these guidelines will enhance your employees' productivity, don't forget to include their legal rights. You can search the internet for a remote work policy template to get you started.
Acceptable Use Policy
Digital technologies have made it easy to access information and disseminate it via computer networks. Technology is a business driver, but its uncontrolled use can have adverse effects.
You can gain some control over your staff's online behavior by introducing an acceptable use policy. It outlines restrictions to the use of an organization's technological infrastructure, including computer systems, networks, and websites.
Benefits of an Acceptable Use Policy
An acceptable use policy can prevent the following worker-related issues in your company:
Time wastage on browsing the internet
Irresponsible posts and comments on social media
Sending personal emails using company accounts
Exposing your systems to cyber threats
Unauthorized sharing of sensitive information
Infringing data privacy regulations
Components of an Acceptable Use Policy
Include a statement warning employees against unsafe use of email, social media, and the internet. Describe acceptable behavior in your company, like how users should log in and which websites they can open.
Similarly, outline unacceptable behavior. Examples include downloading indecent content, invading other peoples' privacy, defaming or bullying others via corporate networks, and infringing privacy and copyright laws.
Conclude with how the company will punish anyone who violates the policy. See this sample for tips on creating an acceptable use policy for your business.
Patient Information Protection Policies
The HIPAA Privacy Rule is a national regulation that protects patients' medical records and other health information. If your business deals with such information or you are a healthcare provider who transacts electronically, you should comply with HIPAA standards.
It doesn't matter whether you transmit the data yourself or uses a third-party or a billing service. The transactions may be referral authorization requests, inquiries about insurance benefit eligibility, filing claims, and more.
Which Data Requires Protection?
Protected health information (PHI) is broad. It includes an individual's demographic data such as name, date of birth, age, address, Social Security Number, medical history, etc.
The Need for HIPAA Privacy Policy
Non-compliance with HIPAA Privacy Rule can result in severe civil and criminal penalties. Here is a breakdown of fines for civil violations resulting from various behaviors:
Unintended infringement: $100 to $50,000 per violation, $25,000 maximum for repeated violations annually
Breach with a reasonable cause: $1000 to $50,000 per violation, $100,000 maximum for repeated violations annually
Negligence but violation corrected within the allowable period: $10,000 to $50,000, per violation, $250,000 annual maximum for repeated violations
Willful neglect and not corrected: $50,000, and $1.5 million annual maximum for repeated violations
Criminal penalties for offenders who knowingly disclose or acquire individually identifiable health information (IIHI) are a $50,000 fine and up to one-year imprisonment. Offenses under pretense attract a fine of $100,000 and imprisonment for up to five years.
Crimes related to the intention to sell, transfer, or exploit IIHI for personal or commercial gain or malicious damage are the worst. You may have to pay a fine of $250,000 and spend up to ten years in prison.
Every HIPAA covered entity should have complied with the privacy rule by April 20, 2005. Be sure to adopt proper and realistic policies and procedures immediately to meet the requirements.
Crafting Your HIPAA Security Policy
If you want to become HIPAA compliant, have a Privacy Officer to take care of sensitive data. The professional will identify all PHI and secure it with passwords and other data restriction policies. You can also limit the entry to the room where patient records reside.
Additionally, train your employees and partners about the importance of protecting IIHI. Let every stakeholder understand the rights of patients and urge them to respect them. Consider applying disciplinary action for individuals who act recklessly.
In case you partner with third parties who can potentially access PHI in your institution, ask them to sign business associate agreements. The contract should prohibit partners like consultants and vendors from leaking or misusing the data.
The best way to avoid HIPAA violations is to team up with a reputable managed IT services provider. The firm will manage and monitor your sensitive data and help you to stay compliant.
Incident Response Policy
Any entity that uses computer systems and networks is vulnerable to cybercrime. Incidents like data breaches can be exceedingly expensive. The consequences, which include fines and damage to brand reputation, can cripple your business. Develop an incident response policy to tackle cyberattacks.
Building an Incident Response Policy
Start by identifying the location of all your sensitive data and the available security infrastructure. Outline how your organization will monitor, detect, and report security incidents. For successful intrusions, describe how you'll differentiate real and false threats and contain and neutralize them.
Your policy should have a follow-up plan. Provide a strategy for sealing loopholes to avoid future breaches, including updating your threat intelligence and incident response plan. Here's a resource with more information about incident response policies.
IT-Related Compliance Jacksonville, FL
Many IT-related compliance issues can get your organization on the wrong side of the law. If you operate an SME in Jacksonville and the rest of Florida, our team at NetTech Consultants can help you. We offer first-grade managed IT services to protect your data and keep your business compliant day and night.
Contact us to discuss your needs.