NetTech Consultants is a Jacksonville Florida based provider of outsourced IT services and support to small businesses in the Jacksonville Metro area. NetTech serves clients ranging from boutique medical and legal practices to enterprise hospitals like Baptist Medical and headcounts ranging from 5 to 500.
Leadership Team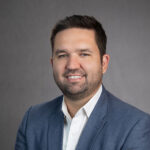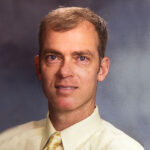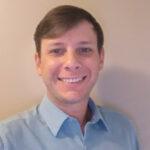 Fully Outsourced IT Support
NetTech consultants offer fully managed IT support for your small business. NetTech is a leading Jacksonville IT support company who helps you adapt to the future of work. We are a vendor agnostic company that provides support across a broad range of industries from health, to legal, to manufacturing. Our clients range in size from ten into the thousands of employees. Our outsourced IT support offering lets you outsource the IT function of your business to a team of skilled specialists that would be difficult to replicate in-house while delivering the same service quality.
For many small businesses, an outsourced IT approach is much more affordable when compared to the cost of hiring, onboarding, and managing a team of technicians. 24/7 IT support may not be something feasible to provide with a small team, and there are other challenges that come with managing a small IT team. Bring your company up to speed with technology in the modern workplace quickly and affordably by outsourcing your IT function to NetTech. Start collaborating more effectively and working more efficiently today.
IT Services
24/7 IT Support
Add tech support for your employees.
IT Consulting
Strategy and advisement services
Asset Management
Maintan your PCs laptops and mobile devices
Cyber Security
Stay protected from threats inside and out
Managed Cloud
Private cloud solutions for your applications
Managed IT
Networks configurations, server patching, and more
What people are saying
NetTech has been my IT contract provider for my entire 7 years with the USO and they are true professionals, true partners for our organization. I would highly recommend Ryan and his team.
Jacksonville's Most Dependable IT Company
At NetTech Consultants we provide ongoing training to enhance the abilities of our team and we also invest in the development of our processes. We employ skilled specialists from diverse backgrounds to ensure you benefit from our collective skill set and technical experience. Whatever your IT issues or how complex they might be, you can rest assured that when you choose NetTech Consultants, Inc. to support your business IT needs, you're working with a company who can support your business reliably, comprehensively, and with the most up-to-date technology available. We have refined our processes and developed internal efficiencies to create competitive pricing and pass the savings on to you. NetTech provides best in class pricing and is Jacksonville's most competitively priced IT company for small business. Contact us today to discuss your IT needs.
Fill out the form to get started and we'll contact you for an initial consultation
Meet your IT Department
Your dedicated virtual network manager is your point person for all technology related IT needs.
Your dedicated consultant provides you guidance during quarterly technology planning reviews.
Monitoring and management of all of your network operations.
First response support for your day to day technology needs.
What You'll Get When You Partner With Us