IT procurement is the ongoing activity of acquiring IT assets to achieve organizational objectives and improve efficiency. In Small and Midsized Businesses (SMBs) that are constantly growing, IT procurement is unavoidable, thus, a vital step.
For you to gain the most out of your IT expenditure, your IT strategy and procurement should constantly match organizational goals.
This article explains why and assists you in planning and implementing your IT procurement strategy with NetTech Consultants.
What Does "IT Procurement" Mean?
The term "IT procurement" refers to a collection of actions and processes used to source IT assets like laptops, mobile phones, as well as other devices that will help with business operations. Your company will be able to smoothly carry out its operations with the essential IT goods and services by its side.
The typical steps involved in the cycle are the determination of IT requirements, communication with suppliers, administration of procurement contracts, management of assets, and quality control. The next section covers the entire procurement process so you can fully grasp how it works.
The Procurement Process for IT Services
Suppose you want our managed IT services company to be able to find your company high-quality hardware and software solutions. In that case, you need to understand the process of purchasing information technology systems. So here is the full guide to the IT procurement process.
1. Define Requirements
The first step is to determine the needs that you have concerning IT. You have to decide whether or not you require a new information technology product or service. At this point, you will be working with other teams inside the organization to determine the business's requirements.
For instance, a medical center may source new laptops and systems that offer better patient data security, and your business needs to consider all these parameters. The fundamental needs should be jotted down and fully defined so that the Managed Service Providers (MSPs) can help.
2. Give Authorization for and Give Approval of Purchase Requests
Before commencing the project of obtaining approval for IT purchases, the next thing you do is first to analyze the economic case for your IT investment and look for justifications.
While gaining authorization and clearance, project teams will utilize investment analysis methodologies such as cost-benefit analysis to analyze the pros and cons associated with procurement. An MSP has an in-depth understanding of the IT procurement market and exposure to bulk buying discounts. They can virtually always help the organization save cash on procurement costs.
After that evaluation, the authority in charge of approval might grant the go-ahead to start purchasing goods and services.
3. Research Suppliers
At this juncture, you are now analyzing potential providers and choosing which ones best meet your needs. To accurately evaluate prospective and existing suppliers, you need to develop strong working connections with both business partners.
4. Put Out Requests for Proposals, Bids, Tenders, and RFQs
You can get started with a good purchase by submitting an "Expression of Interest" (EOI). Compose a request for a quotation (RFQ or RFP), as well as requests for bids from different suppliers who have been identified through a public procurement procedure.
The request for proposal (RFP) needs to include specific details regarding the product or service, specifications for delivery and service, assessment methods, the cost structure, as well as economic implications.
5. Bargain
After that, the team in charge of your strategic procurement needs to review the responses from the different suppliers and use the evaluation criteria. It's not uncommon for potential suppliers to ask for more information to assist them in submitting the most accurate bid.
It would help if you didn't move forward until you have received offers from every possible provider. The group should employ selective criteria to identify prospective bidders as soon as you have the offers in hand. It would help if you attempted to negotiate the parameters and see whether you could secure the best bargain available.
6. Identify Vendors
During this identification phase, you should have all vendors' bids at hand. You then assess them and select the top contenders for the position. The next thing is to identify the vendor that will provide the essential product or service that is both the most suitable and economical option. These contracts will then be signed for IT procurement.
7. Make a Purchase
Create a purchase order that includes detailed definitions of the price, specs, as well as contract terms that apply to the commodity or service that will be acquired. Incorporate any new obligations that may be applicable.
8. Acquire and Integrate
The supplier will verify receipt of the procurement order after it has been delivered to them by the method of delivery that has been specified. After this, the vendor will provide the goods or services. You are responsible for paying for the product or service once you have received and accepted it.
9. Establish Metrics and Key Performance Indicators for IT Procurement
Your IT support firm should build benchmarks throughout the final phase of the cycle to evaluate the productivity of the IT resources and the internal workforce. These metrics will be used to evaluate the return on investment (ROI). They can also be utilized for future IT purchases.
Some companies will monitor their IT procurement processes to determine how they might improve the efficiency of those procedures and shorten the time required to finish the process.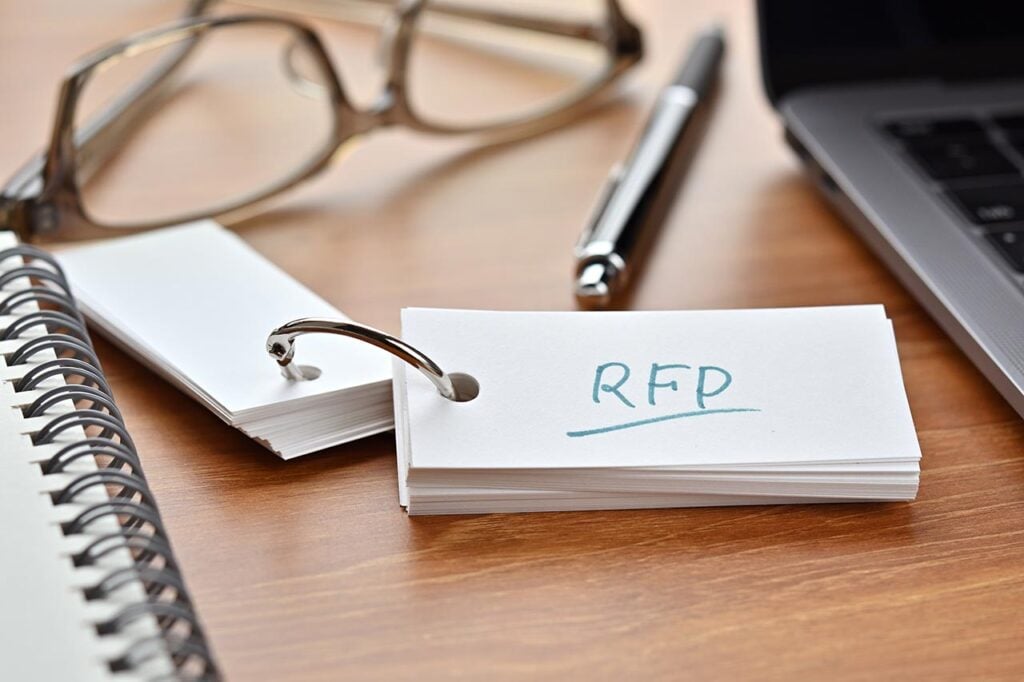 Why Does the IT Procurement Process Matter to Companies?
The purchase of hardware, software, systems, and technical services is, without a doubt, at the heart of all companies across numerous industries. This is true for both suppliers and purchasers in these industries.
It Helps Businesses Grow
To begin with, information technology procurement is critical to developing a robust and expandable architecture of hardware, software, and network elements.
With growing technology altering markets and organizations' competitive nature, IT executives must guarantee that their IT structures are supplied with the necessary procurement items. This means that adjustments can be implemented swiftly and without interrupting business operations.
Increases Business Revenue
The financial gain of the technology procurement process has a direct impact on the company's financial performance as well as its vendor relationships. So, on a financial front, you are potentially increasing productivity and business revenue by acquiring suitable IT assets.
Modernizes a Company
Lastly, the effectiveness of IT asset purchasing significantly impacts a company's capacity to respond quickly to shifting market demands and consumer habits. IT procurement management is a critical facilitator of technology transformation because of its significant impact on sales, expenses, and operating savings.
Best Approaches in IT Procurement
The following are some of the top practices that will take your business to the next level:
Form Vendor Connections and Leverage Them
Form close distributor relationships with particular distributors and IT network operators to obtain warranties and discounts. This is not only affordable, but it also allows you to make use of the vendor's knowledge in resolving transition issues. For improved service delivery, you can define service level standards and contracts.
Aim to Achieve Your Business Objectives
The primary objective of the IT asset procurement process should meet your business goals. It should do this while avoiding inefficiencies caused by integration issues or lack of training.
The best way to do this is to select the IT assets and consider your workforce. If they qualify to operate and manage the assets you want to procure, then go ahead. But suppose you have no idea how to do that; our experts at NetTech Consultants can help.
Collect Feedback from Stakeholders
All interested parties, including workers and management, are involved in IT procurement. So you need to assist your team members in understanding business needs, finances, and how the procurement will affect operations for a smooth transition.
Recognize and Mitigate Risk
Identifying and mitigating risks before purchasing IT assets is a vital best practice. Every asset purchase entails some level of risk. It could be due to a system that isn't meeting the company's needs, regulatory difficulties, additional purchases, installations, or high prices. The following are some tried-and-true methods for risk mitigation:
Conduct a thorough risk assessment.
Calculate the likelihood of financial losses.
Project planning roadmap and planning
Make plans to lessen the impact of these dangers.
Evaluate Your Long-Term Requirements
Your IT procurement and procedures should be able to meet your long-term requirements. To reduce your asset acquisition expenses, your businesses should focus their buying decisions on short-term demands and upfront expenditures. When purchasing IT products or services, it's a good idea to consider the overall cost and the repercussions in the long term.
MSPs operate as a layer of vendor management for IT providers, and because they handle these connections, you save money on supplier management.
Are There Experts to Help Streamline IT Procurement?
You may not have the needed personnel to streamline IT procurement on your own. However, that does not mean that you should not do it. The solution to this issue is to hire our NetTech team. We can help you with the entire IT procurement process. We will help you in these three ways:
Asset management tools are typically in place within our systems. You may use these to keep track of acquired hardware and comprehend its longevity. As a result, you'll be able to manage your finances better and anticipate your shopping demands.
We may also take care of properly configuring the acquired hardware so that it is secure and available to use as soon as it reaches your workers' hands.
If your IT hardware has problems, MSPs can manage warranties and other lifecycle management tasks.
NetTech Consultants offer managed services with systems like cyber security, cloud, data back-up, and Azure managed services. But that is not all.
We also offer consultations and IT support in Office 365, network, server, and windows refresh in the entire Jacksonville, Florida region. So, if you require any of these services, don't hesitate to contact us today.
We help businesses in various industries, including medical, legal, and manufacturing, to name a few.