If you have just acquired a new Windows PC, you are probably wondering whether you should also buy third-party antivirus software to protect against numerous threats from malware and other viruses. The good news is that both Windows 10 and Windows 11 now come with their own antivirus known as Microsoft Defender Antivirus or Windows Defender. The Defender is acclaimed as an effective antivirus software solution with capabilities to detect, block and neutralize malware.
But is Microsoft Defender good enough to secure your PC? This article provides the answers to this question and all the other pertinent information about Windows Defender.
What is Microsoft Defender?
Microsoft Defender is an anti-malware component of Microsoft Windows that was first released as a downloadable free anti-spyware program for Windows XP. The Defender Antivirus is now part of the broader Microsoft Defender for Endpoint designed to help enterprise networks prevent, detect, investigate, and respond to advanced threats.
It comes pre-installed on Windows PCs by default but is not administered and can benefit from an IT admin controlling and leveraging the features via "group policy."
Microsoft Defender for Endpoint is available in Plan 1 and Plan 2. Plan 1 offers basic security features while Plan 2 comes with additional features to enhance the security of your PC.
Is Microsoft Defender All I Need for My PC?
Microsoft Defender is a sophisticated antivirus and firewall solution that works silently in the background. It monitors a range of threats in real time while hogging zero system resources. The critical question most Microsoft users ask is whether a paid antivirus obsolete in the presence of a Microsoft Defender. To find answers to this question, let us look at what Windows Defender has to offer and whether a separate antivirus program can complement the protection.
Microsoft Defender Top Features
The following are some of the standout features of Windows Defender:
Built-in Core Vulnerability Management
It comes with built-in core vulnerability management capabilities that leverage a best-in-class risk-based approach to detect, assess, prioritize and remediate endpoint vulnerabilities and misconfigurations. If you need more capabilities to assess your security posture and eliminate risks, choose Plan 2 defender. It comes with a new Defender Vulnerability Management add-on.
Endpoint Behavioral Sensors
Endpoint behavioral sensors are embedded in Windows 10. The sensors collect and analyze behavioral signals from the operating system and transmit the sensor data to your private, isolated cloud storage.
Protection History
You can check your protection history under the "Virus & threat protection." This feature provides a summary of all threats automatically neutralized on your device without even knowing about it. It silently quarantines and isolates the threats in the background. This is one of the features that make Windows Defender stand out from conventional antivirus programs.
Online Threat Severity Check
Microsoft Defender provides up-to-date signatures of the latest zero-hour threats. You can leverage the Microsoft Security Intelligence webpage to view the incidents and severity level of the threats online. The Microsoft Defender also utilizes artificial intelligence and advanced heuristics to provide timely updates on newer threat variants.
Multiple Scanning Options
You can also use the "Security at a glance" page to access a summary of all ongoing threats on your device. If you have not lately scanned your device for threats, it will be done automatically with the subsequent Windows version update. Your scanning options comprise both Quick and Full Scans:
Quick Scan: The quick scan searches and locates malware in registry keys, Windows startup folders, and any other high-incidence locations. It provides protection from kernel-level and rootkit malware.
Full Scan: The full scan focuses on drivers and folders. It is a time-consuming process that checks all files and runs programs on your hard disk.
Parental Controls
You can activate parental controls in the "Family Options" section of the Windows Security dashboard. You can also use an Edge feature called "SmartScreen" to block known malicious websites and downloads.
Seamless Integration
One of the significant benefits of Microsoft Defender is that it comes fully integrated with Windows 10. It is available within Microsoft's OS from the get-go. This means you don't have to use a lot of effort installing and integrating the program on your device. This could be an added advantage for less savvy users who may not understand what antivirus does or how to power it.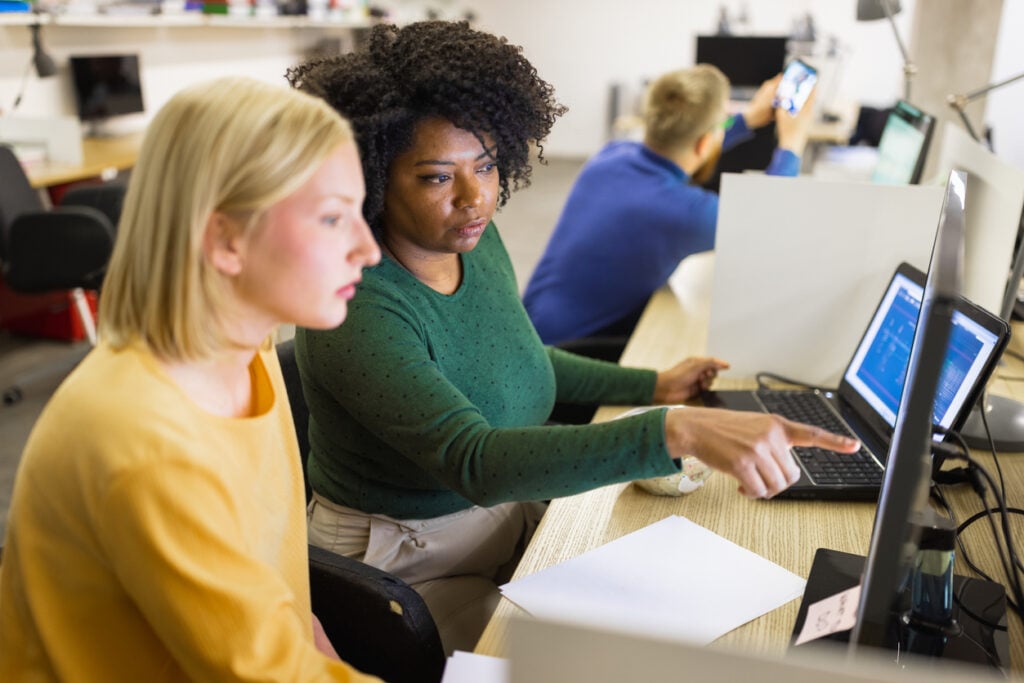 The Downside of Windows Defender
The following are some of the Weaknesses of Windows Defender:
Restrictions to Microsoft products. To get optimal protection from Windows' built-in security tools and features, you must use Microsoft products. In a nutshell, you must stick with Edge as your default browser instead of Chrome or Firefox. You must also use Microsoft Teams instead of Slack or Zoom and Microsoft Office 365 instead of Google Workspace or LibreOffice. This implies that should your Chrome or Firefox browser encounters a malicious website, you have to rely on the browser's own protection and not Windows Defender.
Restrictions with parental control. In order for the parental control to function well, the kids must use Edge and not any other browser. You have an option to install the Microsoft Family Safety apps on your kids' iOS and Android devices. However, this feature is only available with a paid subscription to Microsoft Office 365.
Lack of crucial security features. The latest version of Windows Defender comes with several top-level security features. However, it lacks a whole suite of features that third-party antiviruses on the market have. Some of the critical features that Windows Defender lacks include a virtual private network (VPN), identity theft protection, dark web monitoring, anti-theft protection, webcam/microphone protection, system optimization tools, password manager, and more.
Why You Also Need Antivirus Software
There are several reasons to go for third-party antivirus software instead of solely relying on Windows Defender. Firstly, Windows Defender is designed to scan apps, the cloud, internet browsers, and a user's email for common cyber threats. However, it lacks automated investigation and remediation and doesn't feature endpoint protection and response. For these reasons, antivirus software is necessary to guarantee optimal protection.
Secondly, as mentioned earlier, most antivirus companies now add extra features not available in Windows Defender. These include mobile security, endpoint security, password manager, and VPN. Specifically, Defender's lack of a VPN is a considerable disappointment bearing in mind the level and extent of threats the online community faces daily. A VPN protects your online privacy from trackers while allowing you to access public networks securely.
Besides, if you are using Slack or Zoom, Chrome or Firefox, LibreOffice, or Google Workspace, instead of corresponding Microsoft products, then it is advisable to go for an antivirus program for Windows 10 and 11. An ideal third-party antivirus program protects all browsers equally well and is designed to detect and arrest threats in all applications, not just Microsoft's alone.
Another reason to go for a third-party antivirus program is the lack of optimization tools in Windows Defender. Competitors such as Norton, TotalAV, and Bitdefender include features to optimize your computer and make it run faster. However, Defender offers a basic health report that can't speed up your device.
Finally, the current version of Windows Defender doesn't have anti-theft protection. The antivirus doesn't provide any means to track or lock a stolen laptop or mobile device. It is worth mentioning that most competitors have robust anti-theft tracking capabilities. With Bitdefender, you have an option to lock a lost device and even wipe its hardware dry.
What happens to Windows Defender once I launch a third-party antivirus program?
Ideally, you can launch Windows Defender from the Control Panel in both Windows 11 and Windows 10. By default, the program is in active mode, making it the primary antivirus on Windows devices. However, when you install another antivirus program like Avira or AVG, it slides back into passive mode.
Is Microsoft Defender Good Enough for Your PC?
The short answer to this question is yes, but to an extent. Microsoft Defender is sufficient enough to protect your PC from general-level malware. The program boasts high-level defense capabilities, which have been improving impressively in recent times. That said, there are still several free and paid antivirus apps providing better levels of protection and more features. The truth is that while Defender has some good features, it severely lacks some crucial ones, which could force users to choose alternative antivirus programs.
Ultimately, your specific needs will determine whether Microsoft Defender Antivirus is good enough for your PC. The most important factor when it comes to choosing any antivirus software is to figure out what you need. If the Defender meets all your needs perfectly, there is no reason to go for another antivirus. However, if you can easily get better protection from a superior free third-party antivirus, then it makes more sense to do so.
How NetTech Can Help Optimize Your Defender
NetTech Consultants can help by administering and configuring Microsoft Defender and pushing timely updates and configuration changes to devices remotely via administration capabilities. We install next-generation antivirus software and manage it on employee devices. Using these products together makes for better security on your devices. NetTech monitors for breaches and compromises proactively and works tirelessly to recover from breaches and handle security incidents on your behalf.
Contact us today to learn more about our solutions.