When people mention malware attacks, we tend to assume that larger organizations are the primary target. However, that couldn't be further from the truth because SMBs are equally lucrative targets. According to a recent report, 52% of SMBs suffered a cyberattack in 2021. More worryingly, 60% of SMBs are likely to close shop within six months of a malware attack. Large organizations have the tools and resources that can get deployed to detect and stop cyberattacks, but that cannot be said of SMBs. These smaller businesses are increasingly vulnerable to malware. The anti-malware solutions they deploy cannot effectively protect against the latest threats and other malware types. There's no better way to protect your SMB than investing in a Next-Generation Antivirus (NGAV) solution.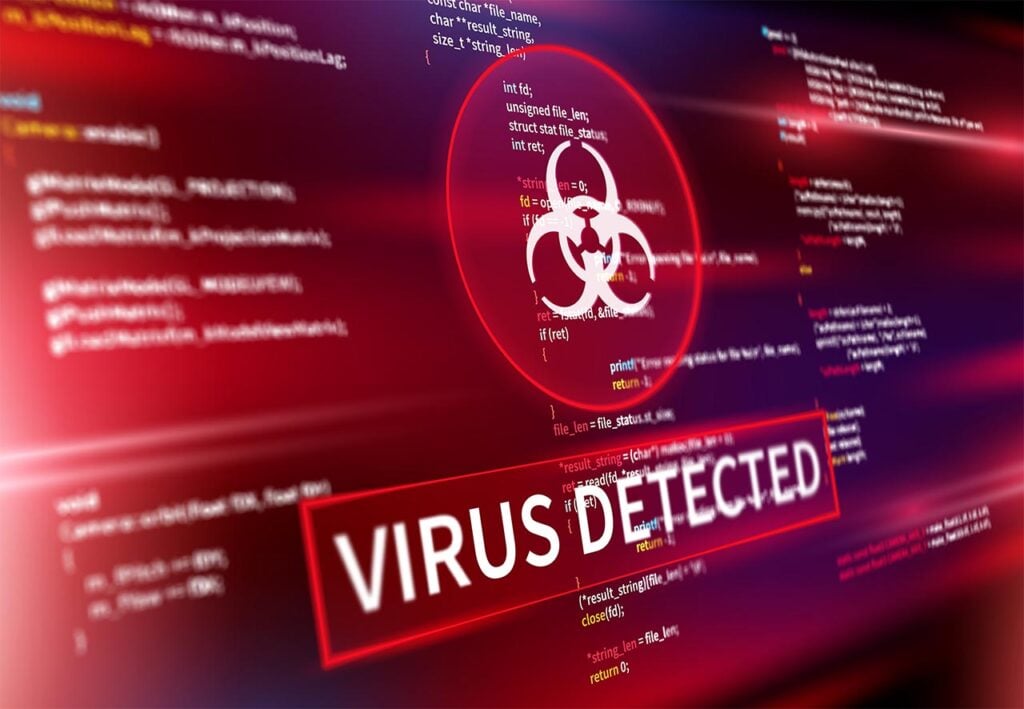 Today, we discuss NGAV, how it differs from traditional antivirus and how it can protect your data ecosystem from threats. Let's get straight into it.
What is Next-Generation Antivirus
Next-Generation Antivirus (NGAV) is a cloud-based antivirus solution that uses behavioral detection, artificial intelligence, machine learning algorithms, and exploit mitigation to anticipate, detect, and prevent unknown threats. Since NGAV solutions are cloud-based, they can get deployed in real-time.
Moreover, they don't have the burden of software maintenance, signature database updating, and infrastructure management. The automation helps to address the shortcomings of conventional antivirus software.
Typically, Next-Generation Antivirus employs advanced monitoring to pinpoint all types of threats. Its advanced defenses also work against zero-day attacks. Thus, NGAV solutions don't wait until cyber threats become detected to start working because they're constantly on alert.
How NGAV Works
An NGAV solution detects known and unknown threats by leveraging deep learning neural networks. It evaluates your entire data ecosystem rather than files only to provide comprehensive protection against today's dynamic threats. NGAV blocks malware and anti-malware attacks, irrespective of the tactics, techniques, and procedures (TPPs) deployed.
Besides the modern technology on which an NGAV is based, its implementation guarantees comprehensive protection. Next-Generation Antivirus solutions rely on cloud-based infrastructure, making deployment faster. Managing and maintaining these solutions is also easier than traditional antivirus software.
How Does Next-Generation Antivirus Differ from Traditional Antivirus
As a modern anti-malware solution, NGAV improves upon the capabilities of traditional antivirus solutions.
However, when looking to deploy an NGAV solution, one question will ring in your mind; how does it differ from traditional antivirus?
Although both seek to prevent threats from becoming security incidents, their implementation differs. Traditional antivirus relies on signatures linked to known malware files. It becomes loaded onto computers to pinpoint threats related to signatures of known malware files. For this reason, traditional antivirus is only effective when deployed to protect against known threats.
Traditional antivirus software falls short in preventing new, unknown threats, and that's where NGAV comes in. NGAV detects suspicious behavior and threats, including those yet to be discovered and cataloged. It identifies the threats traditional antivirus solutions miss by being signature-based.
In terms of implementation and deployment, cloud-based NGAV solutions make them easier to deploy. Conversely, deploying traditional antivirus takes longer because that requires on-site hardware installation. Regular scans and updates are necessary for conventional antivirus solutions to protect your devices. The updates and scans can slow down your devices and impact endpoint performance.
Key Benefits of Next-Generation Antivirus
The primary benefit of choosing NGAV over traditional antivirus is that it provides comprehensive protection to your devices, network, and data. It uses advanced tech to ensure well-rounded malware protection. We cannot say the same about legacy antivirus software.
The advanced technologies an NGAV solution uses to identify and mitigate threats include machine learning, artificial intelligence, and behavioral analysis. They go a long way in filling the gaps that traditional antivirus solutions leave, which attackers often exploit.
Sophisticated tech and real-time deployment aren't the only advantages of next-generation antivirus. Other factors that make it an excellent choice for SMBs include:
Not Signature-Based
Unlike signature-based traditional antivirus solutions, NGAV leverages machine learning, AI, and behavior analysis. This enables it to detect and prevent known and unknown threats that aren't cataloged. With traditional antivirus, you'll need to undertake regular signature updates. With NGAV, it gets automatically deployed and updated, so you won't need to do the hard work or worry about missing out on critical patches and updates.
Guaranteed System Performance
With NGAV, you won't have any downtime associated with loading the solutions onto your devices and deploying them. NGAV is cloud-based and can easily get deployed to multiple devices from one location. Slower performance is commonplace when updating traditional antivirus or scanning your devices for threats. NGAV does not slow down user PCs during a scan or update because it relies on cloud processing.
Your SMB can deploy a Next-Generation Antivirus solution without additional software or hardware and no configuration or tuning. Thousands of antimalware agents can get deployed without causing any downtime on your endpoint results. Most NGAVs are lightweight but effective cybersecurity solutions that get deployed with minimal disruption to endpoint performance. You won't have to worry about performance suffering for the sake of security.
Ease of Integration
You can integrate an NGAV solution seamlessly into your data ecosystem without additional complexity or on-premises management infrastructure. Next-Generation Antivirus solutions complement any antimalware solutions that you already have in place. They also pull in events recorded on your endpoints and APIs by existing cybersecurity solutions. This helps your organization to get the most value from its cybersecurity investment.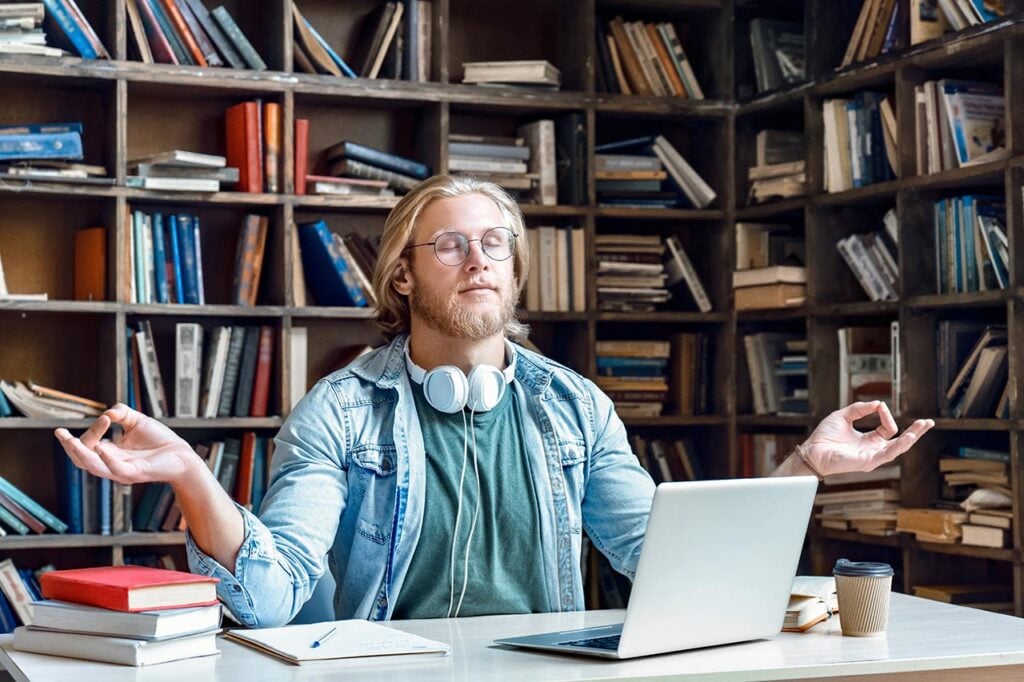 NGAV Offers Flexibility
Your SMB faces threats from all directions, so you should invest in flexible anti-malware solutions that can detect and mitigate all forms of threats. Traditional antivirus solutions rely on signatures, making them ineffective in preventing some types of attacks. On the other hand, NGAV uses machine learning and AI as its primary threat detection tools.
Since threat actors constantly create new attack techniques, traditional antivirus solutions often play catch-up. On the other hand, NGAV provides much-needed flexibility in threat detection. As such, it guarantees comprehensive protection against all types of threats.
Online and Offline Threat Protection
Most traditional antivirus solutions only work when endpoint devices connect to the Internet. Therefore, you're only safe when your devices are online with the antivirus solution running in the background. Endpoint security isn't guaranteed when you're offline or your devices are off.
On the other hand, NGAV solutions offer online and offline threat protection besides supporting decision-making and data processing at your endpoints. This enables accurate threat detection and prevention while protecting your endpoints, online and offline. Furthermore, you won't have to worry about switching the antivirus solution on whenever you're online because it works automatically in the background without slowing your devices.
How to Get Next-Generation Antivirus
Today's threat environment is dynamic, with attackers increasingly targeting SMBs in Jacksonville, FL. They know that smaller organizations also collect sensitive personal and financial data that they can use maliciously. Moreover, it's becoming more difficult to pinpoint and mitigate threats and recover from attacks. For this reason, it's essential that SMBs invest in NGAV systems that guarantee comprehensive protection.
Ideally, the NGAV you choose should prevent and mitigate known and unknown malware. It should also leverage threat intelligence to provide a comprehensive outlook of your cybersecurity posture. An effective NGAV uses innovative technologies to keep you safe in the ever-changing threat environment. It also has the flexibility to prevent the dynamic tactics, techniques, and procedures threat actors use to breach networks, including zero-day malware, commodity malware, and malware-free attacks.
By deploying the best-in-class NGAV, your SMB can focus on its core business without worrying about disruptive and reputation-damaging malware attacks. You'll have the capability to neutralize even the most sophisticated attacks. Unfortunately, few people know what to look for in an NGAV solution, leave alone choose what fits their organization. In this regard, you may want to partner with a managed service provider like NetTech Consultants.
Since attackers have learned how to sidestep traditional antivirus and efforts by in-house IT teams, you need an MSP partner that can extend their cybersecurity expertise to your organization and manage the deployment and configuration of NGAV solutions onto user PCs and other endpoints. By leveraging the benefits of NGAV solutions and the expertise of your MSP partner, it will be easier to protect your data ecosystem from all threats.
Final Thoughts
In today's dynamic business environment, cyber-attacks are a matter of when and not if. SMBs are particularly at risk because few have the resources to secure their data ecosystems and prevent different forms of cyber-attacks. An NGAV is a proactive and effective solution for preventing known and zero-day attacks. With an NGAV deployed in your data ecosystem, you won't have to worry about cyberattacks.
An MSP partner makes it easier for your SMB to identify and deploy a Next-Generation Antivirus solution that suits your cybersecurity needs. At NetTech Consultants, we pride ourselves on our ability to protect and secure your SMB from malware, ransomware, and other forms of cyber-attacks. We can help you upgrade your cybersecurity stance to match industry best practices. Contact us to learn more about our managed cybersecurity solutions.