According to a recent IBM report, cybersecurity breaches cost an average of $4.2 million in 2021, making data security a critical concern for businesses across all industries. In particular, organizations that outsource essential business operations to third-party vendors like SaaS and cloud computing services should be even more concerned about data security. When these third-party vendors mishandle the data and networks entrusted to them, it leaves your organization vulnerable to cyberattacks. To avoid this, your organization needs an auditing procedure to ensure providers manage your data securely. SOC 2 Type II compliance is one such procedure and a minimal requirement for a security-conscious organization with SaaS providers.
In this guide, we discuss SOC 2 Type II compliance, its benefits, and how to attain continuous compliance.
Let's dive in!
What is SOC 2 Type II Compliance?
SOC 2 is a data security procedure created by the American Institute of CPAs (AICPA) and outlines the principles for managing customer data. The criteria are based on five "trust service principles"—confidentiality, privacy, security, processing integrity, and availability. Below is an overview of the trust service principles:
Security – Your organization's networks and data ecosystem should be protected against unauthorized physical and logical access.
Availability – The system should always be available for use and operation as agreed upon or committed.
Confidentiality – The data you designate as confidential should stay protected per the applicable agreement/policy.
Processing Integrity – All system processes should be accurate, complete, and authorized.
Privacy – It's essential to consider the privacy criteria whenever personally identifiable information gets collected, stored, used, disclosed, or disposed of.
Unlike other compliance regulations like PCI DSS, which has stiff requirements, SOC 2 reports are exclusive to each organization. Depending on your organization's setup and business practices, you'll need to design unique controls to comply with at least one of the trust service principles. The internal reports provide you and regulatory agencies with critical information on how your service providers manage data.
You do not need to meet all the trust services criteria to achieve SOC 2 Type II compliance. Only the security criterion is necessary. The other criteria typically become added to the audit report to answer the risk-related questions received from clients or to highlight the unique risks facing your organization. For instance, if the availability of healthcare data is critical to a service offering, the availability criteria should get included in your SOC 2 report besides the security criteria.
SOC 2 Type I vs. Type II Reports
Since the SOC 2 auditing and reporting process typically gets exercised according to Type I and Type II reports, the two often get confused with each other. The main similarity is that they provide an organization with independent service reports highlighting the controls in place.
Nonetheless, timing is what distinguishes SOC 2 Type I and Type II reports. A Type II report can only be undertaken at a specified point, whereas a Type II report can be conducted over a longer period, usually six months. Moreover, SOC Type II reports evaluate control systems and describe the service tests regarding the organization's operational efficiency.
Who Needs SOC 2 Type II Compliance?
Businesses are increasingly outsourcing critical services besides switching their workspaces to the cloud. This has heightened the need for SOC 2 reports because they're the only way a service organization can prove to its stakeholders that its services are offered securely and reliably.
SOC 2 Type II compliance is for organizations that process and store sensitive customer data. Data centers, SaaS companies, and managed services providers are the primary recipients of SOC 2 reports. In addition, SOC 2 Type II compliance is the industry standard for information security. For this reason, non-conventional service providers such as law firms, cryptocurrency exchanges, and consultancies are also starting to receive compliance reports.
What are its Benefits?
From a legal perspective, SOC 2 Type II compliance isn't mandatory. Even so, B2B organizations and SaaS vendors should consider achieving compliance because certification is essential in vendor contracts and service-level agreements. Here are the reasons why you need a SOC 2 Type II compliance report:
Customer Demand
Every organization should prioritize protecting its network and customer data from unauthorized access. Without SOC 2 attestation, customers will always have second thoughts about trusting you with their data. Besides, non-compliance could point to a poor cybersecurity posture, which is bad for business.
Cost Effectiveness
A common misconception is that SOC Type II reports are costly. Moreover, the fact that these compliance reports aren't legally mandatory could tempt you into overlooking them. Having SOC 2 Type II compliance shows you've implemented the necessary security measures. Since the cost of cyber breaches keeps rising, an SOC 2 audit report can help you avoid costly breaches.
Business Advantages
Whether you're a SaaS provider or a healthcare organization, SOC 2 compliance gives you a business advantage over competitors that can't prove compliance. In particular, the certification comes in handy when signing service-level agreements, and you need to prove that clients' data will remain private and secure.
Peace of Mind
With SOC 2 Type II compliance, you get the peace of mind that your networks are secure. Passing the audit attests to your enhanced security posture. You won't have to worry about breaches in your systems and networks.
Regulatory Compliance
SOC 2 Type II requirements typically dovetail with other data security regulations, including HIPAA and ISO 27001. For this reason, attaining SOC 2 compliance can help speed your overall compliance efforts. That's particularly true for organizations that leverage GRC software.
Enhanced Operational Control
SOC 2 Type II compliance certification provides critical insights into your organization's cybersecurity posture, risk management processes, vendor management, regulatory oversight, and internal controls governance. Thus, it helps improve your operational control.
How to Attain SOC 2 Type II Compliance
SOC 2 compliance may seem stressful, but it offers numerous benefits. Since SOC 2 compliance is voluntary, you must consider how it fits into your existing compliance program. Generally, these are the steps to take to ensure continuous SOC 2 Type II compliance:
Identify Your Scope
Identifying the scope of your audit is critical to its long-term success. Including too much means you'll waste time and resources on procedures you don't need. Similarly, narrowing down your scope means you risk leaving out essential aspects that matter to your customers and stakeholders.
The five trust services criteria should help you scope your audit. Not every audit should cover the five criteria. Therefore, you should determine what you'll audit, then identify the policies, procedures, and systems to include in the audit.
Gap Analysis and Control Mapping
Before you start your audit, undertake a readiness assessment of the organization's control environment. It will help you pinpoint gaps between the control environment and the trust services criteria. In doing so, you'll tell whether the controls can sufficiently meet the auditor's expectations. In addition, the assessment helps you to plug existing gaps in your compliance posture, enabling a more effective audit.
After assessing your control environment, align it with the trust services criteria. You should start preparing applicable documentation, including your organization's data security policies. The mapping will provide the foundation required to prove that you have the necessary controls in place and that your organization meets all SOC 2 criteria.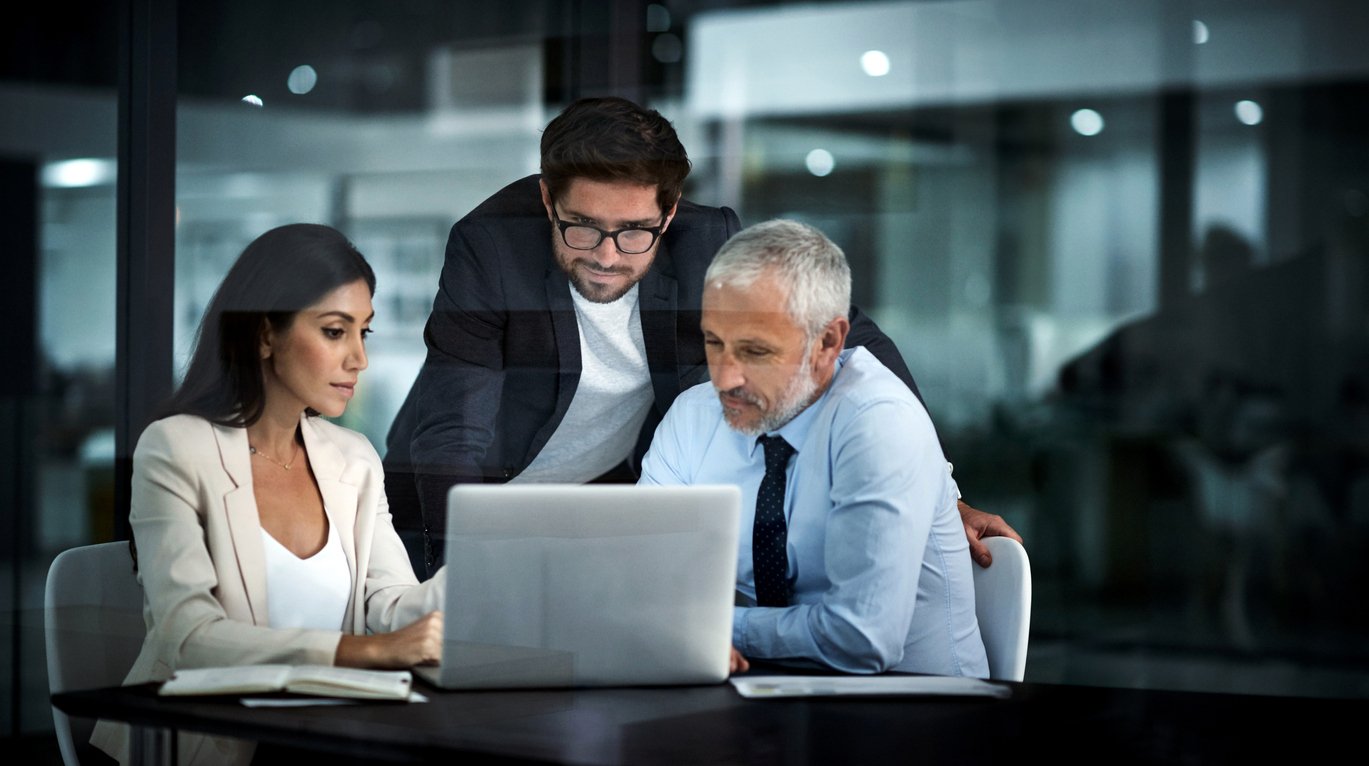 External Reporting
It's essential to find a credible partner for your SOC 2 Type II audits. Ideally, you should leave the audit to a CPA firm, but that doesn't necessarily mean that every firm will get the job done right. In this regard, identify an audit form that understands the specific needs of your organization and its industry.
It's equally advisable to forge a relationship with external auditors who will undertake an independent audit and provide an opinion on whether they agree with the CPA firm's findings. Ultimately, you'll have a thorough audit of your control environment, which helps achieve your compliance certification.
Identify the Technologies That Support Continuous Compliance
Like other compliance regulations, SOC 2 Type II certification isn't a one-off undertaking. Consider investing in a GRC tool for compliance management. It will enable you to manage the framework, assign and monitor control gaps, collect evidence for attestation, and create regular reports. With such a solution, subsequent SOC audits will be turnkey because your control environment is monitored constantly. Rather than playing catch-up, your focus will shift to gathering documented evidence constantly.
Conclusion
As your organization shifts its workspaces to the cloud and outsources critical services to MSPs, its regulatory requirements expand similarly. SOC 2 Type II compliance may not be mandatory, but it's critical because it attests to your organization's commitment to data security. When working with MSPs, SOC 2 certification proves they have met the highest standards for data compliance, security, and privacy. The same standards will be extended to you when you outsource your services to the MSPs.
Given that you know what SOC 2 Type II certification is, there's no better way to secure your networks than outsourcing your critical services to a SOC-certified MSP like NetTech Consultants. We pride ourselves on being Jacksonville's leading MSP and look forward to providing you with dependable managed IT services. Contact us to learn more about our services.