Running into IT problems can quickly throw your team's workday into disarray. Unless you fix the problem, even the most uncomplicated issues can prevent your employees from getting any work done. Handling such cases on your own can take lots of your hours without yielding much success. On the other hand, ignoring system failures might only lead to more significant future problems that you don't want to arise. Working with a second or third-tier provider won't be much help either. For solving challenging systems integration problems and developing an IT strategy that will propel your business forward, you need to work with one of the top IT companies in Jacksonville FL.
In this post, we've compiled a list of some of the best IT providers available in the Jacksonville market to help you find and select the best one for your needs.
Partnering with Top IT Companies
Having a professional IT support team to handle all these issues in good time and the right way gives your company a competitive edge by streamlining operations. Remember that customers prefer dealing with companies that have efficient and reliable systems. Those still using outdated technology solutions are bound to lose customers.
This brings you to the importance of having reliable IT support for your business. Apart from the rapid resolution of IT issues, managed IT service arrangements bring many other benefits. Their ability to handle everything IT prevents problems from arising. It also increases your network security, among other valuable offerings.
However, to get the most out of the IT support for your company, you must go for an IT firm whose services have been tried and tested. Choosing through the myriad of available IT companies in Jacksonville, FL, can be overwhelming. This list introduces you to the top IT service providers you can trust to save you from this trouble.
Top IT Companies in Jacksonville, FL
1. NetTech Consultants, Inc.
NetTech Consultants, Inc. is a top-ranked IT company in the Jacksonville area that proactively improves its customers' businesses through technology. It aims at avoiding technical, communication, and perception-related issues and has some of the most professional techs around. They are known for taking ownership of their work for the success of their customers. 
NetTech provides managed IT services and managed information security to help small and medium-sized companies control their IT needs. They serve as a fully outsourced IT department as a technology partner to help their clients stay productive, avoid the hassle of hiring skilled technology resources, and maintain predictable and stable operational capacity.
NetTech makes its clients more efficient by providing Office 365 cloud solutions and support. In today's world, employees need to be able to work from any device, in any location, and access their documents seamlessly. Creating this integrated technology ecosystem while maintaining security, and system stability is no easy task. NetTech handles it all in stride and grows with you as your company grows. NetTech has worked with companies ranging from 10 to 500+ headcount and has seen the challenges of growth at various stages. They serve customers in a variety of industries but have a particular focus on health, legal, and manufacturing companies.
If you're looking for an IT company well-known throughout the Jacksonville area for its friendly service and expertise, look no further than NetTech Consultants, Inc.

2. ICX Managed Services
ICX Managed Services offers enterprise-level solutions to small and mid-sized businesses in finance, insurance, logistics, faith-based organizations, professional services, among others. The company strives to ensure business continuity, especially during times of catastrophic interruptions.
The company has been in operation since 2010. They focus on helping clients improve company and employee efficiencies by utilizing a well-managed IT infrastructure. The company's solutions are supported by enterprise-level tools and robotics, alongside expert advice and support from trained and experienced professionals.
ICX extends its services to its customer's entire IT department and can alternatively supplement existing IT functions. The aim is to reduce business risks and costs associated with maintenance, outdated technology downtime, personnel succession, solution design, and implementation, as well as staff training.
3. 4Quarters IT
Another one among the top IT companies in Jacksonville, FL, is 4Quarters IT. The professionals provide IT services to small and medium businesses to increase their competitive advantage through cost-effective and high-quality technology solutions. Whether you're one of their ongoing clients or looking for the necessary IT assistance, 4Quarters IT promises to stand committed to you when you need them the most.
4Quarters offers cloud services to make it possible for businesses to move their entire server from on-premises to off-site data centers while still enjoying the speed and accessibility of on-site servers. 4Quarters is a full-service IT partner that strives to ensure your company stays on the winning side.
4. Compass MSP
Compass MSP provides IT support and solutions designed to help businesses unleash their full potential. The company uses one of two strategies to help companies to achieve their goals. The AutoPilot strategy works best for businesses looking for a partner to lead their technology operations and strategy. The team takes over all your IT operations, leaving you enough time to focus on core business aspects.
The other strategy is the Copilot IT support. This is where Compass MSP partners with your IT manager to support IT vision and initiatives. In the spirit of true partnership, the company shares all its IT resources with its customers to help them maximize their impact without the additional cost burden.
5. iVenture Business-Friendly IT
iVenture Business-Friendly IT company works with business leaders and IT managers to provide managed services, cybersecurity, and cloud solutions to companies with 10-1,000 employees.
The company has been in operation since 2000, and you can trust its expertise and experience in providing IT solutions. For all these years, the company has been on a mission to deliver a reliable and superior IT experience, giving professionals more time to focus on what matters most. Since its founding, the company strives to keep business personal for its clients, a factor customers feel and appreciate.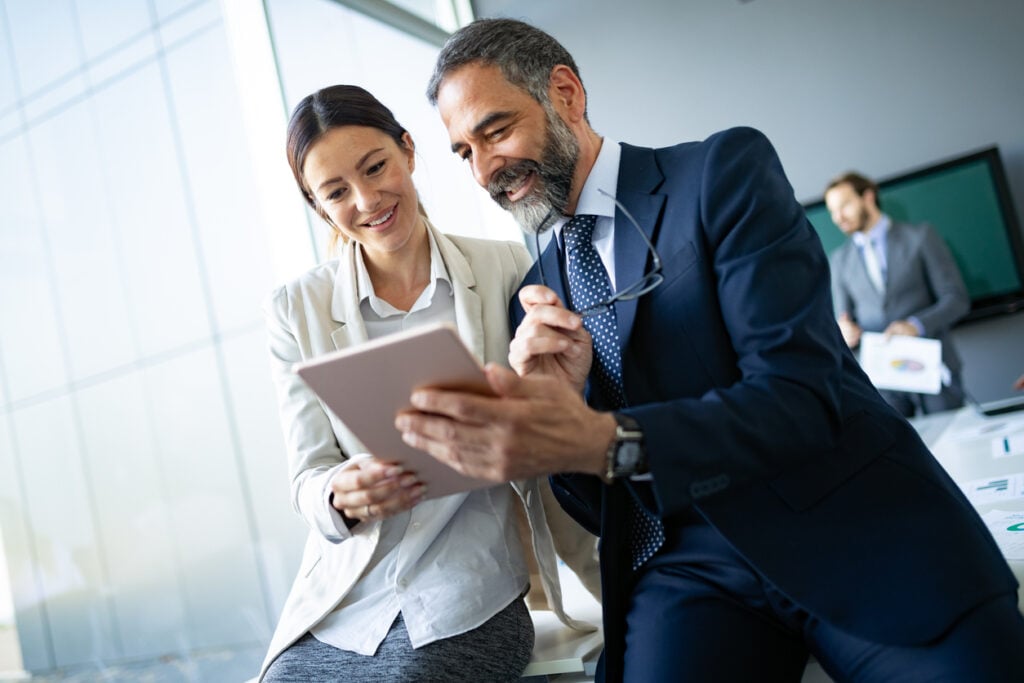 6. DPC Technology Support
DPC Technology Support has for the past 25 years been providing outsourced IT and network implementation solutions and computer support to businesses throughout Georgia and Florida. The team boasts 100 years of combined experience in the field, with extensive knowledge in helping companies find the right IT solutions.
The company takes a proactive approach to business IT networks, identifying strengths and weaknesses as well as developing a customized plan to maximize its client's technology budget. DPC takes pride in creating lasting relationships with clients to ensure their satisfaction. Their focus is on business growth, optimized efficiencies, as well as productivity for the clients.
7. Techspert Services
Techspert serves small to enterprise-level companies in Florida. Their areas of specialization include managed network services to ensure your business is always connected to its networks to reduce downtime. The company also provides proactive monitoring of your systems and networks to identify vulnerabilities and patch them before they wreak havoc.
They also help companies virtualize their entire business structure for disaster recovery. Data backup and recovery are also part of what the company does for business continuity after an interruption. Their crystal clear voice, uninterrupted service, innovative IT solutions, as well as exceptional support are at the core of every IT solution they provide.
8. TeamLogic IT
TeamLogic IT is a local IT company with a national presence. The team at the company aims at helping businesses stay safe, productive, and profitable by using smart technology solutions. For the last 15 years, the company has provided a high level of security and availability for all clients in Florida.
The company is a national provider of IT services and solutions for businesses in various sectors. Its primary focus is providing solutions tailored to clients' unique needs. The team's philosophy is working with customers as they would like someone to work with TeamLogic IT.
The company boasts a service-oriented approach to business, which is the driving force behind its business. The team also believes in being professional, reliable, and trustworthy to remain the go-to IT partner in the long haul.
9. Brightlink Technology
Brightlink Technology is the proactive managed IT solutions provider in Jacksonville, Florida. Dependability is the word that the company's customers closely associate it with, knowing that they can get cost-effective and efficient solutions.
The company works by offering the most advanced products tailored to fulfill your professional business needs. The primary goal is to ensure your business never experiences lost productivity because of downtime, cybersecurity threats, or outdated systems.
When you first reach out to them, they invest some time identifying your unique business needs to provide the best service. They will then offer a solution that matches that need after providing accurate feedback on the necessary steps. Finally, they will implement the solution and monitor it to ensure it delivers the desired results.
10. Landon Technologies
Landon Technologies has been providing reliable IT services for over 16 years. The company prides itself in being the solution to every technology challenge your business faces. Hence, being ranked among the top IT companies in Jacksonville, FL.
The company's range of services includes functioning as the primary IT department for smaller businesses to engaging in supplemental IT support for large organizations. It is a flexible powerhouse of IT expertise and knowledge. With a profound focus on Cybersecurity services and a get-it-done attitude, the affordable monthly support plan provides your business with the IT support it deserves.
11. CMIT Solutions
CMIT Solutions positions itself as a reliable IT provider and your company's strategic technology advisor. The team comprises more than 900 business leaders and technical staff dedicated to providing the best IT support. The company has been in operation since 1996 as an IT support provider to individuals. In 2008, it embraced the managed service provider model, focusing on delivering the best IT support to local companies. The company is not afraid to go the extra mile without a second thought to exceed customer expectations.
While this list provides you with the top IT companies in Jacksonville, FL, NetTech Consultants takes the lead. Don't hesitate to reach out to us with your business IT needs for consultation and support.