In August 2021, Microsoft announced that it would release Windows 11 later in the year. The free upgrade to Microsoft Windows 11 will be available to all eligible Windows 10 PCs and new machines that come pre-loaded with the OS. According to Microsoft, the new OS brings a unique Windows experience and delivers what users love. The new Windows 11 insider preview builds are now available for IT administrators to begin testing deployment and compatibility before a broader rollout.
The news of the new upgrade was received with mixed feelings, with users not knowing what to expect from the new OS. Fortunately, the company released a preview through the Microsoft Windows 11 Insider Program to give users a sneak preview of what to expect.
The Microsoft Windows 11 Insider Preview Program for Business comes with features that help you run Windows 11 Preview Builds within your company. It also allows you to preview the latest features and validate your apps and infrastructure. In addition, you can preview the productivity, security, as well as management features of the OS and give feedback on the changes or improvements you would like to see with the release.
A Preview of the Microsoft Windows 11
What's New in Windows 11?
The Windows 11 platform comes with a new design and several new features compared to Windows 10. Microsoft brings these changes with the aim to make navigation on your computer easier, whether you use it for personal or professional purposes. Here's what to expect with this new Windows version:
Better Design for Creativity, Productivity, and Ease
Microsoft has made the design and user experience simpler to inspire creativity and empower users for productivity. The new interface looks fresh, modern, beautiful, and clean. From the Start button to the fonts, icons, and Taskbar, every change was intentional to enhance users' control as well as bring them a sense of calm and ease.
A Faster Way to Connect to People
The company thought of making it easier to help users connect to other people. Microsoft Windows 11 introduces chat from Microsoft Teams, which is integrated into the Taskbar. Users can use text, video, voice, or chat to reach their contacts wherever they are across Android, Windows, or iOS.
A Faster Way to Access Information
The Microsoft Windows 11 platform brings users closer to the information and news they care about with Widgets. This is a new and personalized feed based on AI and provides the best-in-class browser performance from Microsoft Edge.
An All-Encompassing Store
The new Microsoft store is the hub where you can find all your favorite apps and entertainment. Here, you will access all the content you need to work, learn, play, watch, or create. The store is also rebuilt for speed and has an all-new beautiful and simple-to-use design. Besides, Microsoft will soon introduce third-party apps like Visual Studio, Microsoft Teams, Adobe Creative, as well as Canva to the Microsoft Store. Whenever you download an app from the store, you can be sure it has been tested for security and safety.
Better Virtual Desktop Support
Microsoft Windows 11 lets you set up virtual desktops in a way more similar to MacOS. This way, you will find it easier to toggle between multiple desktops.
Easier Transition for Better Multitasking
Microsoft Windows 11 comes with features called Snap Layouts and Snap Groups, a collection of the actively used apps sitting on the Taskbar. You can minimize them for easier task switching. They also let you plug and unplug with ease without losing the location of your open windows.
An Operating System Designed for Hybrid Work
The new OS is designed to deliver unique experiences that allow you to work with a lot of flexibility. It is also easy to deploy and secure by design. Besides, it has new accessibility improvements that were built with people with disabilities in mind.
When Will Windows 10 Support End, When is Windows 11 Available, and Why You Should Consider Upgrading
The company announced that it would stop supporting Windows 10 in October 2025. That means that Microsoft expects users to transition to the next Windows version to last for about four years. The company will no longer provide feature updates or security patches for any of the Windows 10 editions. The end of Windows 10 support puts the Windows 10 lifecycle at ten years, similar to previous versions of the Windows OS.
Similarly, Microsoft confirmed that it would launch Windows 11 on October 5 as a free upgrade. Eligible devices will get a notification. Users are not obligated to switch to Windows 11 as they will still be able to use Windows 10. However, once support for the Windows 10 OS ends, a lack of security updates could leave machines vulnerable as many forms of malware target Windows devices.
Two significant reasons you should consider upgrading to Windows 11 are the new features outlined above as well as the high-security features. The platform also supports virtualization-based security that provides several security capabilities. These include memory integrity that disables dynamic code injection into the Windows kernel.
It's also equipped with the TPM or Trusted Platform Module that enables it to be a genuinely passwordless operating system. The feature helps address password-related attacks and phishing attempts. The TPM also helps with Device Encryption and Bitlocker to reduce data breaches.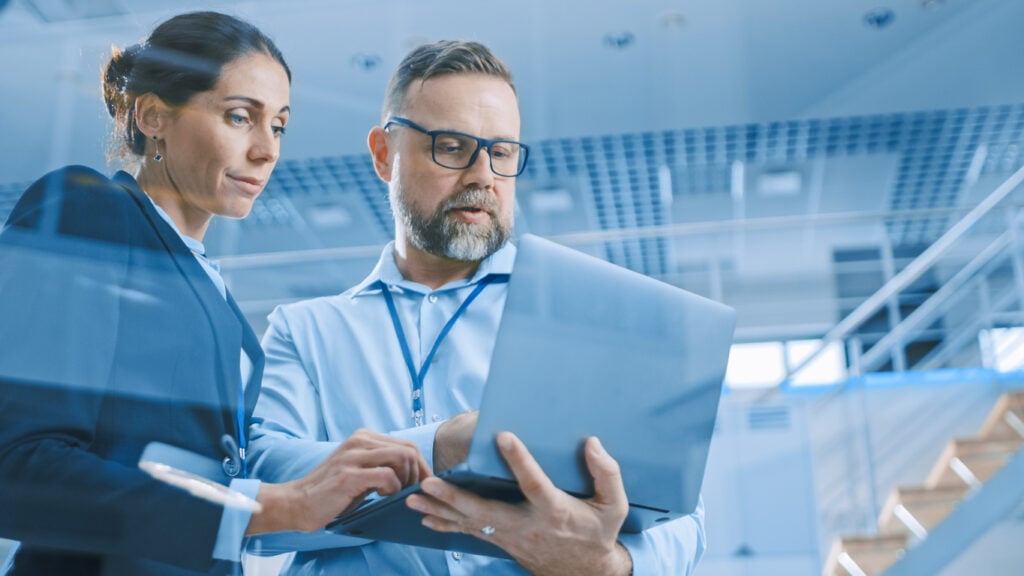 Importance of Testing Your Applications and Infrastructure on Windows 11 Before Rolling It Out to Your Organization
While there is still time before the rollout, it's vital to prepare for a Windows 11 refresh by testing your infrastructure and applications in advance. The goal is to make the transition as seamless and strategic as possible. Testing the new features in Windows 11 and validating the devices and applications in your environment will help you know how ready your business is for the shift.
Application Compatibility
While most applications that work on Windows 10 will work on Windows 11, it's essential to validate the applications in your environment. This is especially the case for any non-Microsoft security solutions to ensure they function as expected on the new OS.
Hardware Readiness and Compatibility
You need to review the system requirements for Windows 11. As you assess device readiness across your entire environment, you can expect this proficiency to be incorporated into existing Microsoft solutions. These include update compliance and endpoint analytics. In other words, most accessories and Windows 10 drivers are expected to work in Windows 11, but you still need to ask your accessory manufacturer for the precise details.
After testing your applications and infrastructure, you will be in a better position to upgrade the eligible devices to the new OS. This comes at no cost during the general availability of the OS in October. Evaluating the current devices that meet the Microsoft Windows 11 hardware requirements help you to:
Define early adopters that represent a cross-section of devices, users, business units, LOB application users, among other criteria.
Evaluate your tools and infrastructure and establish if they need upgrading.
Prepare your helpdesk by updating their manuals and scripts.
Fine-tune your servicing strategy by reviewing the tools and processes you use in managing your Windows 10 features.
Set user expectations regarding Windows 11 across the entire enterprise.
Checking if Your Computer will be Compatible with Microsoft Windows 11
One way to test the compatibility of your devices with Windows 11 is to use Microsoft's PC Health Check App through Windows. You will see if the machine is compatible, and some details as to why if it is not.
You can also use WhyNotWin11, an open-source app that lets you see if your machine is compatible. Alternatively, visit Microsoft's website for a list of requirements. New computers that you purchase between now and the release will be eligible for the free upgrade.
How to Install and Test Windows 11 Insider Preview Via the Windows Insider Program
The Windows 11 Insider Preview Program is open to all users with a Windows PC and a Microsoft account. This means that you can try Windows 11 on your own through the Insider Program. However, since it's an early build, some features may be missing, and you're likely to encounter bugs.
To install and test Windows 11:
Using your Windows 10 PC, open "Settings"
Navigate to "Update and Security" and click on "Windows Insider Program" from the pane on the left
If you're not already signed up for the program, click the "Get Started" button
Click "Link account" from the pop-up that appears.
Login in with new details or choose from the already signed in account
On the next screen, select the "Beta Channel."
Hit "Confirm" on this screen and the next one to indicate you agree to the terms and conditions.
Complete signup and restart your PC, "Now" or "Later."
Go back to "Settings" and choose "Update and Security"
From the Update tab, click on "Check for Updates."
An update with the name "Windows 11 Insider Preview" will begin downloading
Click on the prompt to restart your PC
Once your PC installs the update, Windows 11 beta will be ready for use. All your files and apps will remain unaffected.
Final Thoughts
The entire process of upgrading from Windows 10 to Windows 11 can be overwhelming, especially when you have multiple business PCs to handle. While it may seem like a small project, it's a large one, and it makes sense to have a professional IT service provider help you with the move, and more importantly, the post-deployment support.
Experts from NetTech have relevant knowledge of Microsoft platforms and solutions. They can work with your in-house IT team to make the upgrade to Microsoft Windows 11 smooth and seamless. Contact us today for an initial consultation on this and all of your business IT needs.