You started and grew your company from a startup to a sizeable business. You led a double life for years, finding new customers, managing payroll, managing the business operations, but also playing the role of the IT manager! As time went by, you saw the business' needs transition from basic IT to entirely reliant on computer systems and networks. Soon, you realize you need IT support in Jacksonville. You started getting into deals where compliance guidelines become more complex, cybersecurity concerns become real as your business has grown, and your daily usage of computer systems shows no signs of slowing down. You may have even considered moving your operations to the cloud.
Your now small or mid-sized business's IT needs ultimately leave you with a decision. Manage the business and grow it further or manage the computer network and systems. It's no doubt that the more reliant the company becomes on IT support, the more you realize that you are out of depth and your skills do not match up. You also don't have the time to juggle both responsibilities. It starts to make a lot of sense to get some help with the technical day to day, but it's too expensive to hire an IT manager full time just yet.
Hence, you realize that you need managed IT support in Jacksonville, FL. But to whom do you outsource such a critical business function? And what will it cost your company?
How to Get IT Support in Jacksonville
The best way to get IT support for your Jacksonville company is to reach out to what is known as a Managed Services Provider, such as NetTech Consultants. These type of companies provide managed IT support services and IT consulting to small and medium businesses.
These MSP's serve as specialized IT vendors that have cross company, cross industry views of how businesses are leveraging information technology to become more efficient and collaborative. MSPs will help you manage things like permissions, devices, patching, provisioning, licensing, application installations, printer setups, etc. They serve as an outsourced IT department that can serve as a fully managed IT offering, a partner and extension to an internal IT manager, or as a consultant for one off projects such as compliance audits and remediation's.
NetTech consultants works with numerous Jacksonville businesses and serves at their outsourced provider in sectors like healthcare, legal, manufacturing, nonprofits, construction, and more.
What Does Small Business IT Support Include?
Hiring a company for IT support in Jacksonville gives you the benefits and securities of an MSP without having to employ, manage, and pay an in-house technician. Below are the types of IT support services companies like NetTech offer:
1. Network Support
Network support refers to everything keeping your business or organization's computer network running, up-to-date, and productive. It ensures your devices are healthy while your software, hardware, and personal devices work and communicate properly.
Network support also ensures that the network "freeway" has no congestion and is wide enough for all relevant traffic to get through quickly. It also supports you, your employees, and end-users.
Network support includes regular maintenance tasks, testing, troubleshooting problems, and the design and development of novel features to increase functionality and productivity. Routine network maintenance includes performing network upgrades, applying patches to hardware, and configuring and managing firewalls to keep the network secure.
2. Computer Support
Computer support refers to the process of providing diagnostic, troubleshooting, repair, and maintenance services to computer systems. It enables end-users to receive specialized computer management and maintenance services, either locally (on-site) or remotely via the internet.
Computer support is not technical support, a general term referring to IT-based support services. Instead, it involves general computer operations and their related hardware, software, or network issues. Local support includes:
Physically operating the computer
Remote support requiring the technician to log in to the client's computer systems to analyze the problem
Interactive support may include offering guidance over the phone, chat, or email
3. Server Support
Server support is an essential component in the maintenance and management of IT infrastructure. The server refers to a computer responsible for processing requests and delivering data to other computers over the internet or within your private network. Servers usually have additional memory and a large storage capacity. They include web servers, FTP servers, Proxy servers, and other types of servers.
Server support involves:
Hardware support: Maintaining all physical parts of a server such as the casing and internal components (hard drives, cooling fans, motherboards, etc.)
Operating system software support: Maintaining and monitoring device software such as installation, upgrades, and security patches.
4. Office 365 Support
Microsoft 365 comes with technical support but has several support limitations for its apps for both business and enterprise. Therefore, it's essential to hire external IT support catering to Microsoft 365. NetTech Consultants offers Office 365 support for issues such as office migrations.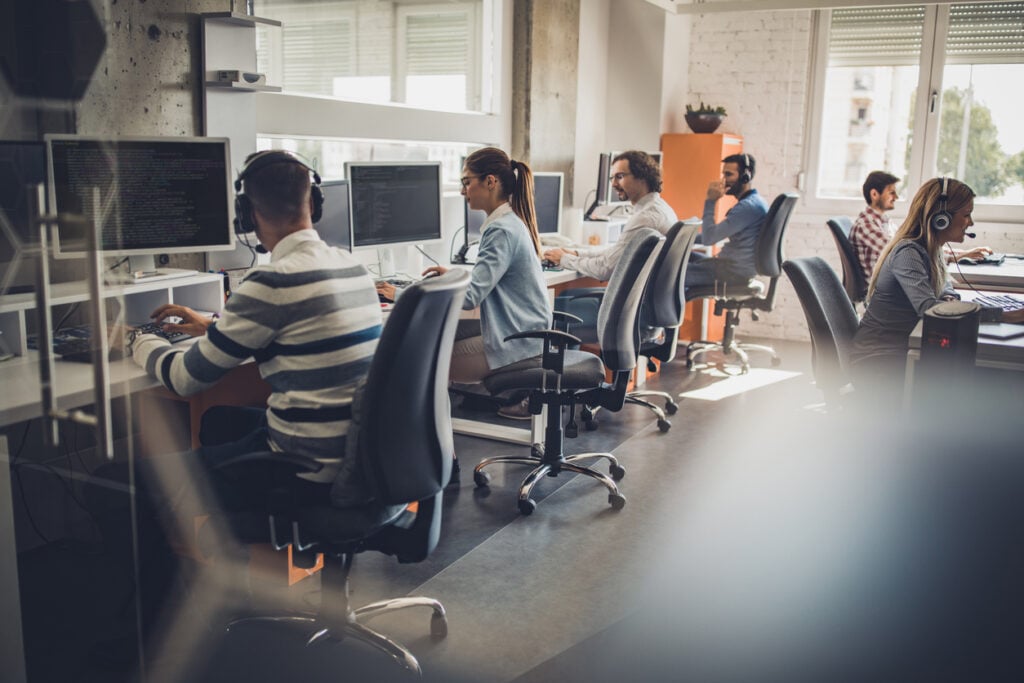 5. Cloud Support
Cloud support includes anything to do with helping clients with their cloud platform (Amazon Web Services, Microsoft Azure, Alibaba, IBM, or Google Cloud Platform) applications. It also involves building and maintaining test instances, debugging reported problems, creating cloud integrations, administering security tools, and working with cloud developers to understand and support their products.
Having your applications, data, and infrastructure hosted in the cloud removes the burden of managing them in-house. However, you must ensure your cloud IT environment runs as efficiently as possible, hence the need for cloud support services. The cloud IT support in Jacksonville, FL, you chose must have the support solutions required to cater to your needs.
6. 24/7 Help Desk
A 24/7 IT help desk (also called 24/7 tech support) is an IT service desk that assists customers with incident resolution and service request management round the clock. It ensures that customers and clients get help with their IT-related issues anytime. A 24/7 help desk is usually something that's infeasible to maintain as a small business, but is a badly needed service in todays remote work world.
The 24/7 tech support desk also offers self-service to customers who want their issues resolved quickly and independently, creates and manages departmental knowledge, and provides metrics on the company and its tools' effectiveness.
What is the Best IT Support Company for Me?
Consider the following tips when looking to hire IT support services Jacksonville:
Find out what IT services the MSP specializes in; for example, do they work daily (per problem) or on a retainer arrangement? Know what you need and understand your needs before looking for an MSP.
Ask about prior work and references, and follow up for verification. Also, check for reviews other companies have written online on the IT support company. Additionally, inquire about the company's prior work and select a seasoned and reliable company.
Learn how big the MSP is and who it will assign to help you. Large tech support companies may send you different technicians for each call, while boutique outfits will give your business attention.
Get a breakdown of the company's rates to ensure they are within your budget.
See how they handle upgrades. You always want the latest and best software and hardware to fine-tune your existing setup continually.
Assess your company's overall IT needs and only pay for the services you require.
Ask about guarantees and uptime. Systems and network downtime mean you risk losing business and your company's stellar reputation. Your MSP should guarantee your systems will always remain up (close to 100 percent).
Learn about how the MSP handles customer support and troubleshooting. IT service providers must be reliable, tackle customer issues quickly and professionally, and offer remote troubleshooting to provide help around the clock.
The right IT support in Jacksonville gives you a competitive edge over the competition and ensures you can serve and communicate with customers effectively.
How Much Does IT Support Cost?
There are two pricing models for managed service providers and IT support:
Per-device pricing: Where the MSP charges clients a flat fee per device under management or support.
Per-user pricing: The MSP charges a flat fee per user and accommodates users with multiple devices.
The above two all-inclusive pricing models are like an all-you-can-eat-buffet. It's where you pay a flat fee allowing you to either sample a few different options from the wide range of food offered or help yourself to heaping plates of food – all for the same price.
All-inclusive pricing models similarly offer an array of services packaged together at a flat monthly fee. Hence, you can fully leverage each service provided. These price models provide you the budgeting ease of receiving IT support in all aspects of your IT infrastructure without added costs. The cost is relatively low for the value of IT support services you receive.
Why Hire NetTech Consultants, Inc.
NetTech Consultants is a tech partner and a force behind your IT infrastructure decisions. Our offices are in Jacksonville, FL, but we offer our IT support services to other cities. We specialize in serving companies with over ten employees in legal, health, and manufacturing spaces.
Our technical team is experienced and well-equipped. It includes support specialists, systems administrators, and solution architects who bring insight and expertise across multiple areas of the technological landscape. We can step in and act as your primary support team or work with your in-house IT staff with the sole objective of aligning your IT infrastructure with your business goals.
Once hired, we start by analyzing all areas of your IT operations and infrastructure and your organizational practices and culture to come up with secure, up-to-date, and effective technology solutions.
Wrap Up
Managed IT support in Jacksonville allows businesses and organizations to outsource their IT support to an MSP offering professional services at a flat rate. It's a cost-effective alternative to managing everything in-house by hiring tech support. MSPs provide a computing framework platform to help clients remotely manage their IT infrastructure.
MSPs offer small business IT support in Jacksonville to level the playing field with larger companies with the resources to hire and manage internal IT teams. They provide IT support for your network, computer systems, servers, cloud environment, Office 365, and 24/7 help desk.
The best IT support company is reliable, offers customized services, has excellent reviews from clients, has a value-added pricing model, has excellent customer support, and guarantees your system and network uptime.
NetTech Consultants offers all of these perks and services. We are the premier IT support company Jacksonville businesses trust. Contact us today for IT Support in Jacksonville, FL.